Thanks Dan, I always planned on putting a piece of material like on most vintage speakers behind the grille so you couldn't see the radio.
I have tried and tried to come up with something for my Rambler and without a major change I can't come up with anything. I have thought about putting it right where the stock AM radio is but I just hate to do that. I want it TOTALLY hidden so I don't get any dirt bag busting a window to steel my $25 stereo.
I have an extra heater box that I can cut up and I have tossed around that idea.
How about this one? This was under the dash of my wife's daily driver 65 Skylark for years. I'm holding it under the dash of my Gran Sport for the photo. And I am thinking I need to use it in the Gran Sport. The only problem is I want REAL oil and temp gauges in the car and it would look pretty stupid with two of each so I am looking at different ways to handle this.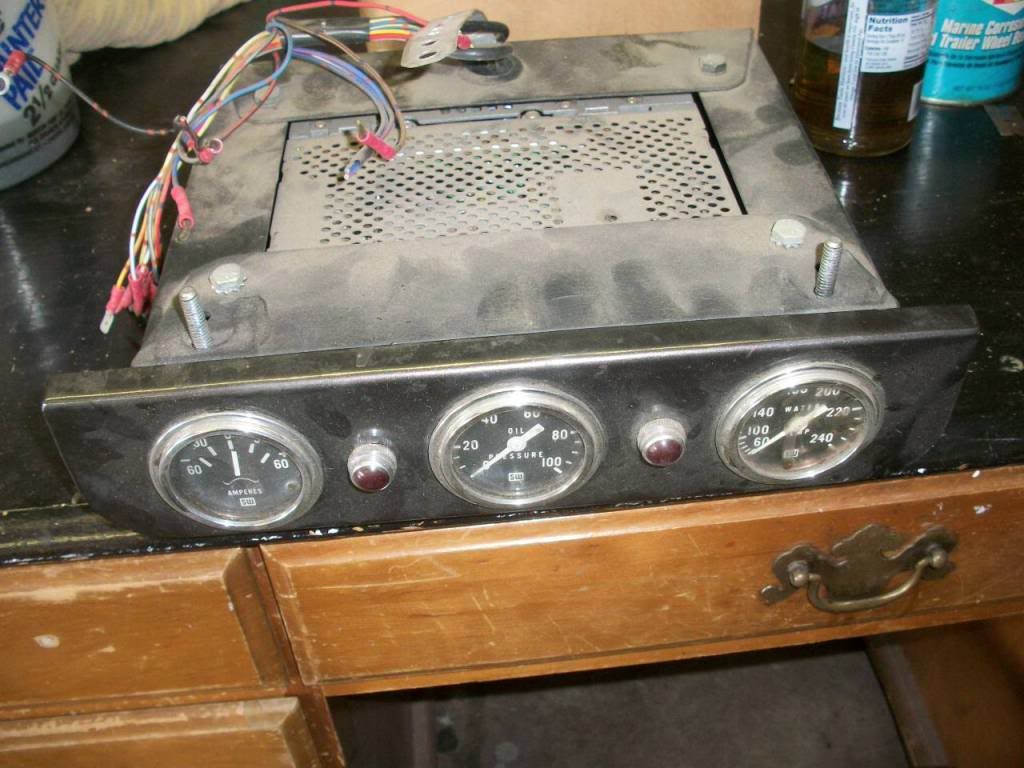 Have you gotten the idea that I don't like "out of place" parts on my cars?
Brian