Okay..you asked for it
heres a few in progress pics....the first being the pile of parts I started with
Post Katrina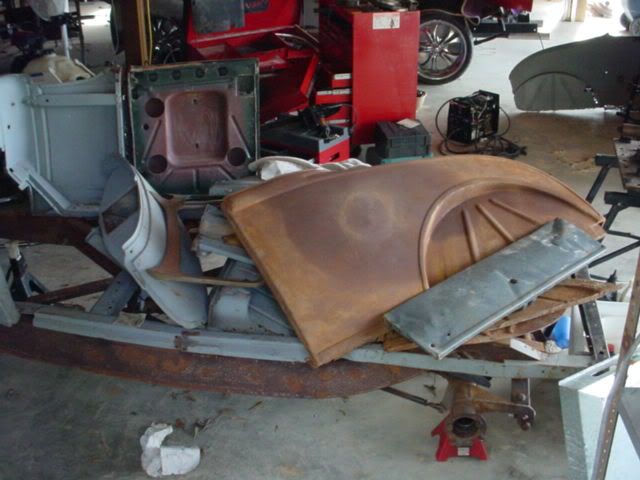 Mock up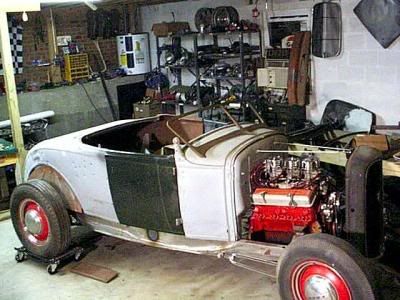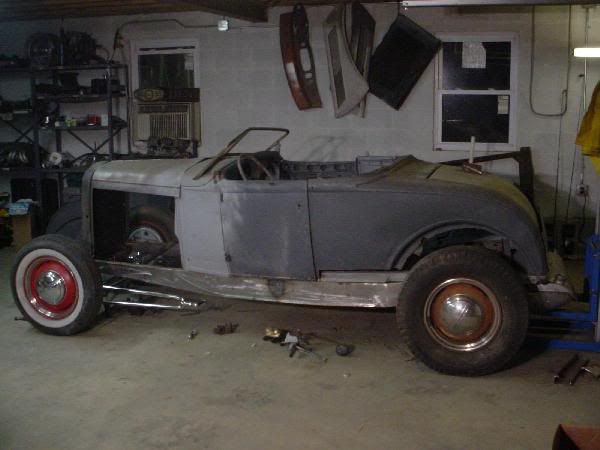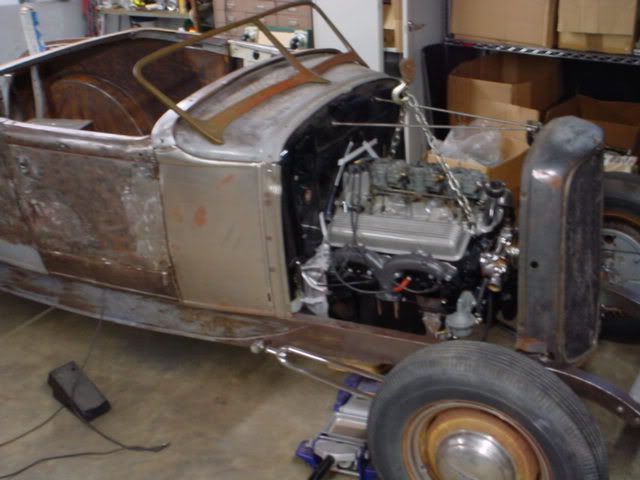 Rolling chassis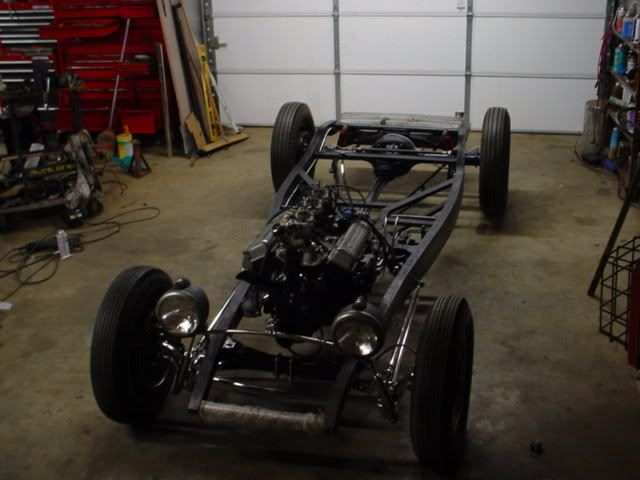 This pic shows the Mega-hard to find Model A open Firetruck dashrail to clean up the area where the old windshield stancions were..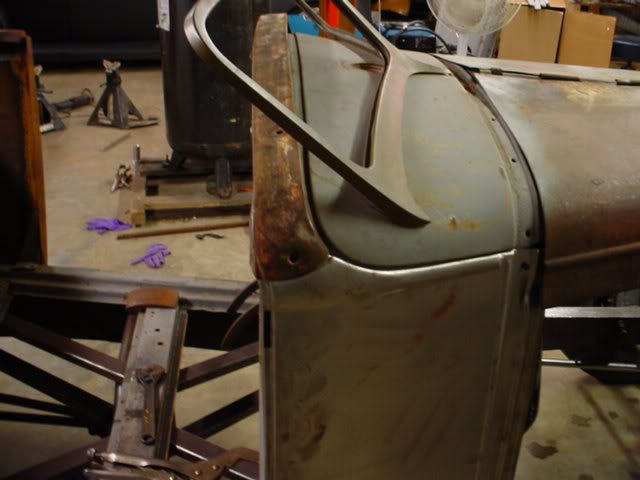 Fitting the Deuce gas tank to the A lower body, had to Z the rear frame horns a bit.
the dash I started whittling on for the 33 Plymouth insert I have today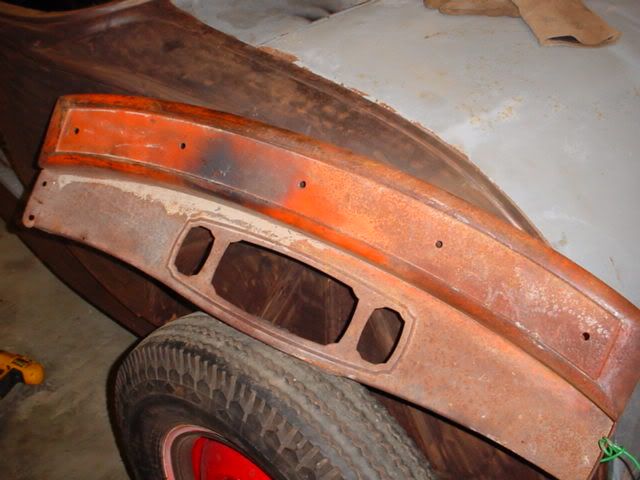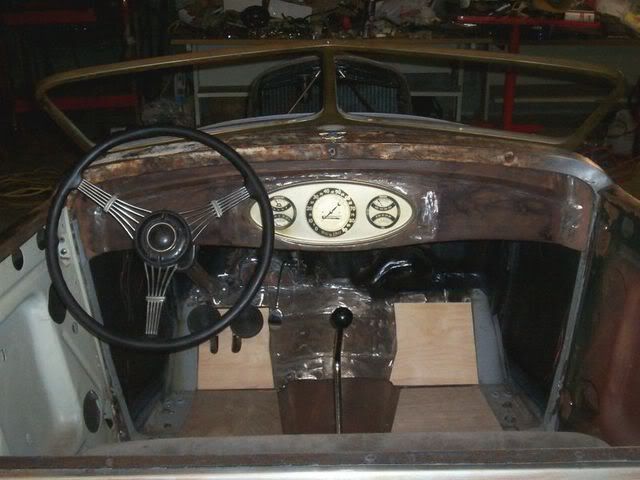 Bought all the early ford artillery wheels I could find to end up with 4 nice ones. They're hard to find with the 5.5 early ford bolt pattern..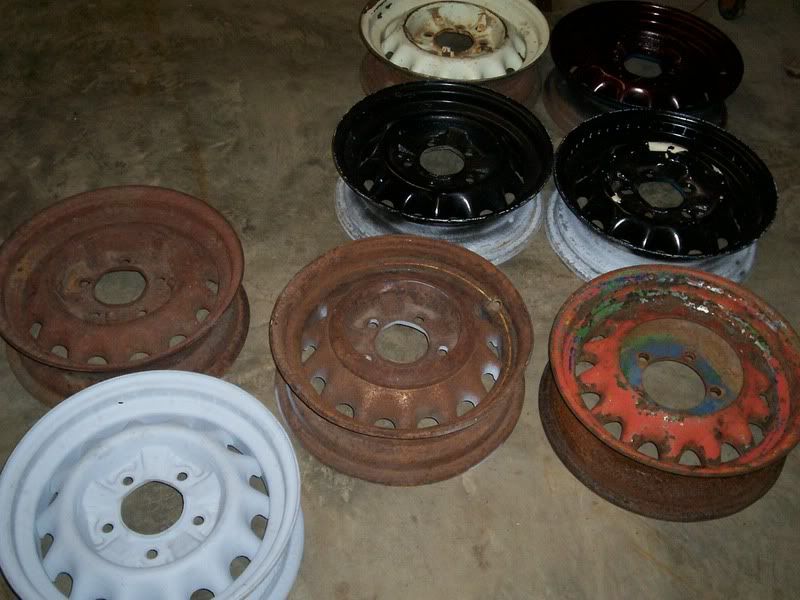 buddies, ha ha.. I ended up with enough rough parts to piece together a second REALLY rough roadster, which I sold to buy more parts..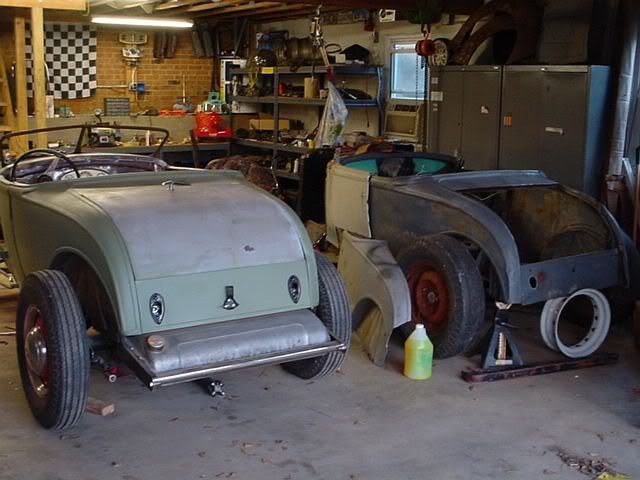 Lastly...one from only a few weeks ago..