Quote:
Originally Posted by reflog

DEUCE
If you still have the axle housing out and available can you measure the housing end to end and also give me a measurement on the spring perchs, distance in from end of housing?
Reflog
The rear end shown is NOT a Maverick rear end....It is a 9 inch Ford, not a 8 inch Maverick
so the measurement you request would not be of any use...
The reason for measuring the way I do is that different cars have different brake drum widths.....and that will throw off the backing plate to backing plate measurement. Some Fords have a 1 and 3/4...others a 2 ...and some are even 2 and 1/4 or 2 and 1/2.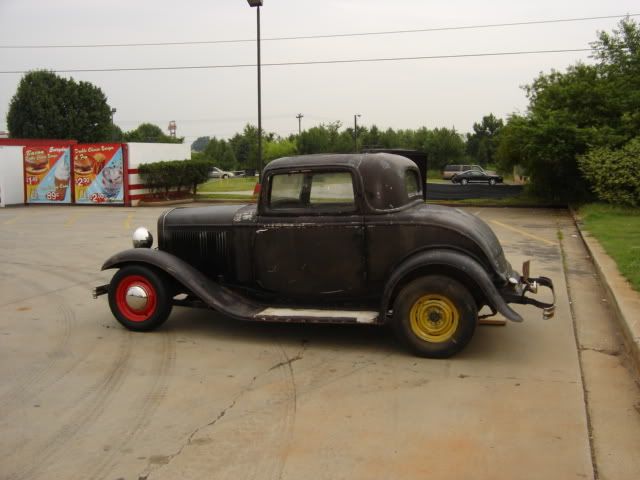 My 32 3W had parallel leaf springs.......if you look closely you can see them at the rear......I am taking all that out and going on coils..like my 32 Roadster. I have never found a set of parallel leaf springs with the right spring rate for a 32....
I am redoing the entire car.....here is a photo taken yesterday.....welding on the frame....
DEUCE....