check out
http://www.mar-k.com/
for info on this
read their site, download their instructions and read them.
the wood is easy to cut if you have a table saw.
they also have good prices for the strips and angles.
if your truck is stock, there are certain widths for each board.
no finish will look good on bed wood after a couple of years
even if you park inside all the time.
if it ever gets wet it will peal up at the strips.
if your not stock anything goes.
i used trex decking from home depot on my 58.
stock is 8 boards, 7 strips. my bed has 9 boards, 8 strips (and mini tubs and a trunk).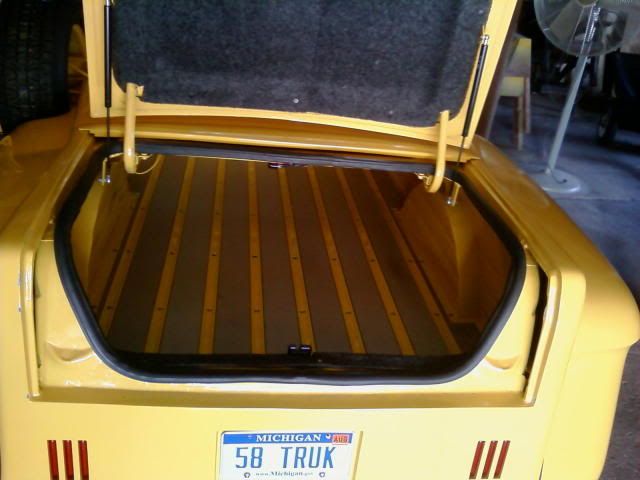 also check out the 55-59 chevy truck thread in this forum.