Quote:
Originally Posted by pepi
It is not the travel although that is in play ...... shocks inhibit the bounce of the front ..... as designed BTW

I think kangaroo cars are right on the same street as rat rods just odd ........does not compute, as a used car salesman would say there is a butt for every seat.

I am just very peculiar where mine sits.

There is an advantage to the slowriders over the rats !..................................a better quality of parts fall off ...
maybe you misunderstood what i'm saying about limiting travel. It's hard to find a shock that is small enough to fit in between the gap of the frame and the upper control arm while still getting 12+ inches of suspension travel
to go from something like this
to this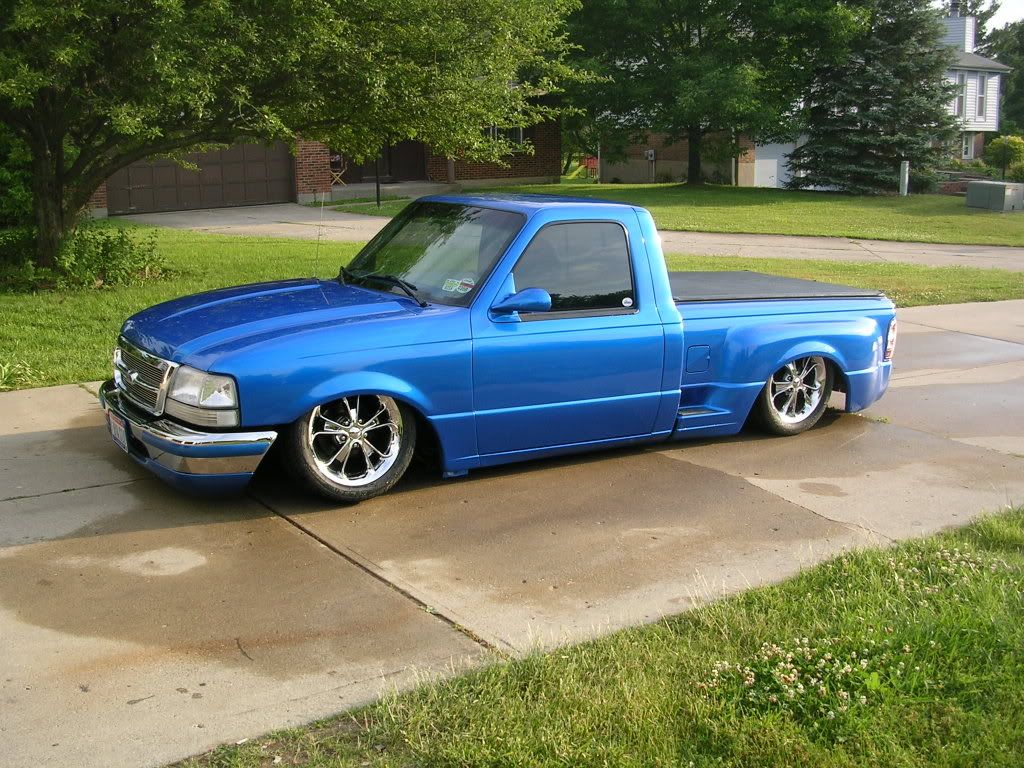 now granted, with that size wheel combo I didn't need that much lift in the front to clear the wheels, but when I did have shocks on it, it would lift enough to turn but I was maxing out the shocks, so it rode like I was sitting on bumpstops.