Well not much accomplished last week. Just been ordering parts for the 350.
Got the chrome goodies in this week along with my SCAT flexplate. I have the SCAT rods, Speed Pro pistons and rings, along with a Summit SFI 18.1 harmonic balancer on order. Hopefully most of it should be here by the weekend. Then it's off to Keith Mauldin's shop for a top notch balance job.
Also called up Lunati today and they are going to custom grind me a solid roller cam for the small block. Should have that and the lifters ordered by the beginning of next week.
Finally determined that I am going to have to order a new 48" straight axle for it with new spindles for my disc brake conversion. That will be another $1000, but oh well. Want it done right the first time. Guess I will be working alot more overtime.
SCAT flexplate.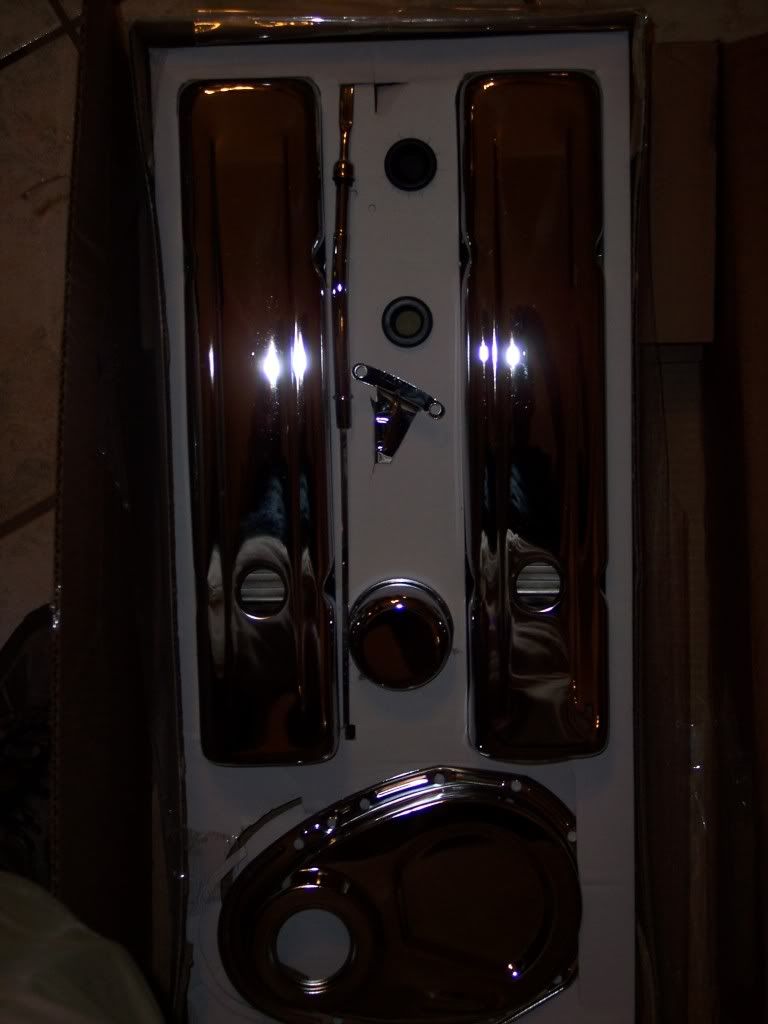 Chrome goodies to help make it look purty.
I will post more pics as the goodies start coming in.