The Professional Products part number for the manifold adapter bushings is 52110. They are available from Summit as well as many of the performance parts suppliers. The ones available from Professional Products are made to be used with their manifolds that have a larger opening around the bolt to put their adapter bushings into. You can either machine out your manifold to use these as is, or just machine off the bottom part of the adapter bushings to use the wedge with your manifold as it comes (much easier).
This is how they come from Professional Products: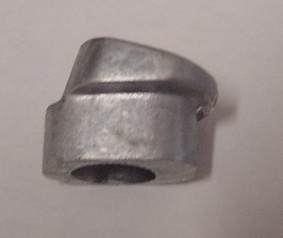 From the Professional Products webpage, this is how they look in a Professional Products manifold:
This is what you need: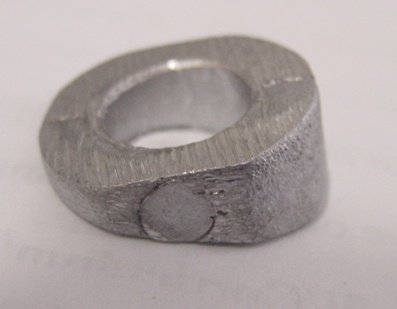 This is how they will go on the manifold: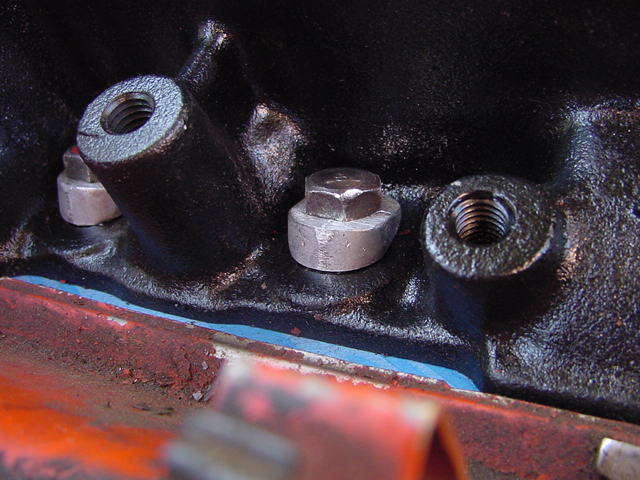 Here are some that were cut from aluminum on a band saw:
Monzter, this is the webpage where I found this info.
http://www.persh.org/pickup/TBI%20Intake%20Manifold.htm
It shows all the info you will need about using the aluminum manifold with the 87-95 heads. This page shows using them with a TBI intake, but everything will be the same.
I would recommend getting some bolts with smaller heads than those shown in the pics, those are going to be a real b**** to service. You'll need slightly longer bolts to allow for the extra thickness of the adapters.
Hope this helps,
Ed