Quote:
Originally Posted by
454 Rattler
As I said , I've ordered the new pulley (3 groove) and I'll work with the power steering to get it worked out.

After looking at your crank pulley again, it looks to be for a SWP, like used on cars '68-back and trucks from around '73-back.
The top photo shows a 2-groove SWP pulley. Bottom is LWP. The LWP crank pulleys are always dished.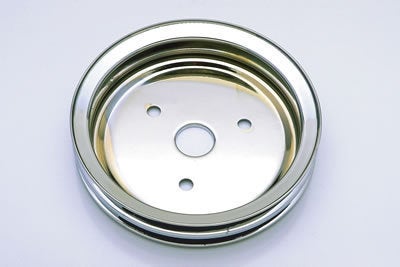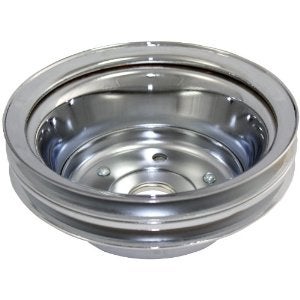 In case yours has the p/n on it: Double groove 3744043BA or 3850838BG (it's 7-¼" dia., 1-¼" depth, inner groove is flush with mounting holes).