Do I need to take apart and resew new skirt panels??? The front skirt panel fits nice up until the corners, where it is loose. The two side skirt panels have the same problem. I thought about possibly putting more foam underneath the skirts to fill out the wrinkles. What's the magic cure???
I also messed up the top rear corner, see pic, when I had to resew the "flap" that wraps around the back. Looks like I have to make a whole new vinyl panel now. I initially didn't have the flap. It was sewed together as one piece, and fit loose as well. I thought I'd take it apart and add a flap to make it fit better. Was this the correct fix? Does anyone have a pic of that "flap" back corner?
So frustrated . . .
Dan, recognize that package on the back bench? Laminated deck pad and it worked wonderfully on this seat.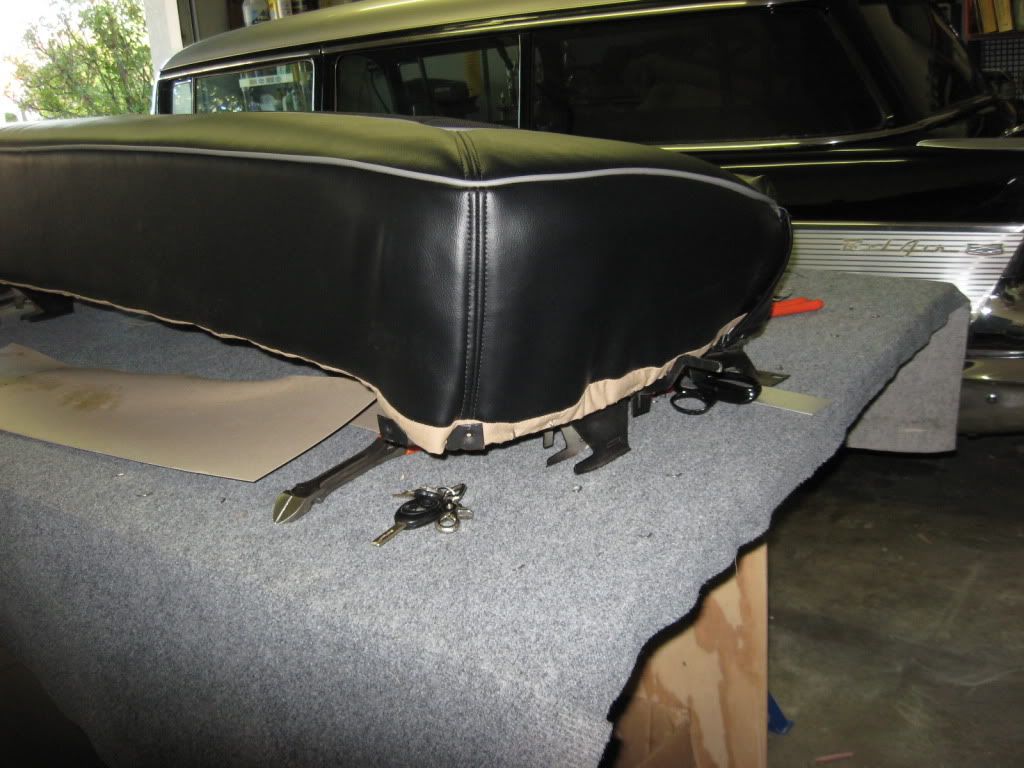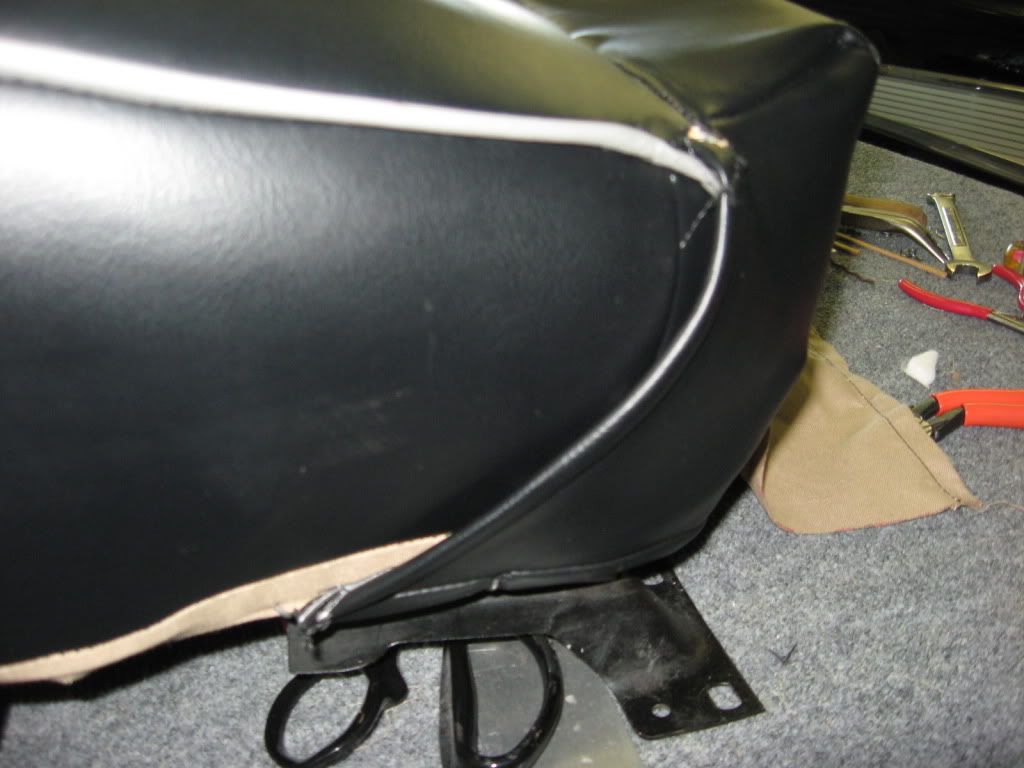 Other than a few setbacks, it is s l o w l y coming along.