I am putting my '29 back together and noticed two things:
First, the shock mounting bolts on the passenger side are way off (first photo) of being in line. I can slacken the bolt underneath and rotate it but would this have caused any handling/ride issues? The driver's side looks fine (second photo)
Also, the shocks that came off have a length from 9 1/2" to 14 1/2". The distance between the shock mounting bolts is 10 1/4" at rest. I suspect my shocks are a little too long? What is the ideal length based upon the 10 1/4" mount to mount distance?
Thanks,
the problem side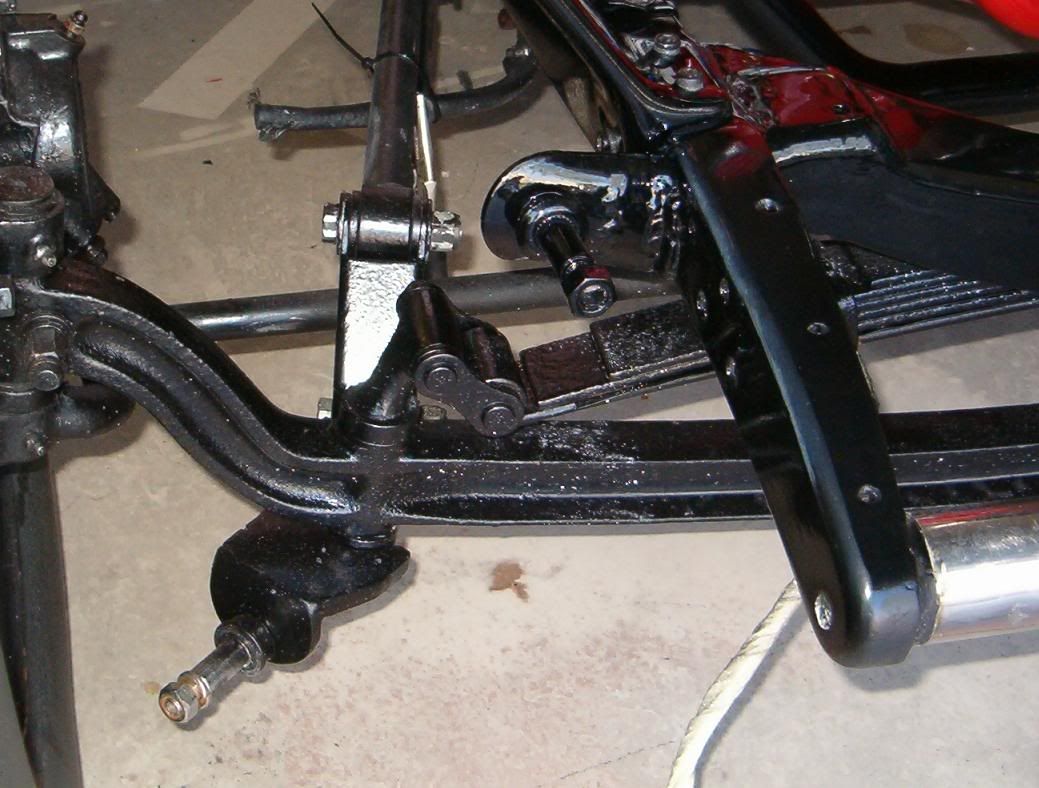 this side looks fine.