let's face it, these hinges are too expensive to get nicked up by carelessness. I personally cringe when I know we're installing these kind of hinges and are asked to line up hoods and decklids with the original hinges while waiting for the billet hinges to arrive, cause this means aligning things twice. Manufactures will make you "think" these things are great and are very adjustable but that just means they are HARDER to adjust.
So how do you mock it up and keep this thing pristine looking for the entire process? You first start at the washer. they have one rounded side and one flat side. you want to make sure the rounded side is mated against that overpriced hinge! The one on the right is the rounded side.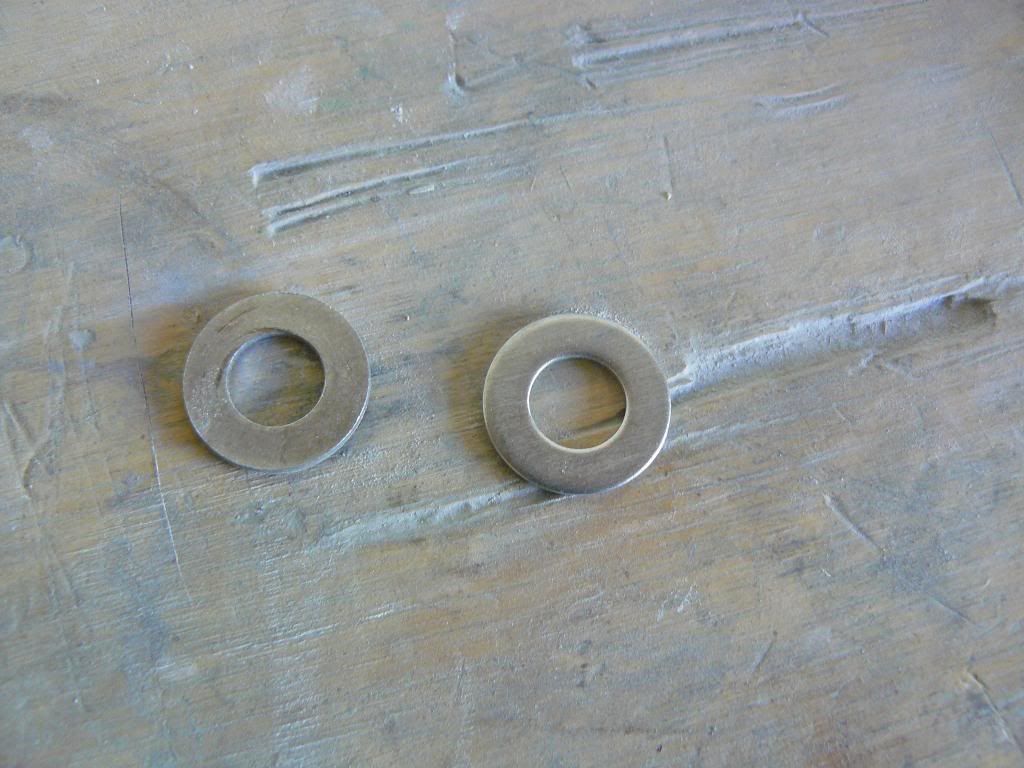 5 layers of tape on these washers should be enough!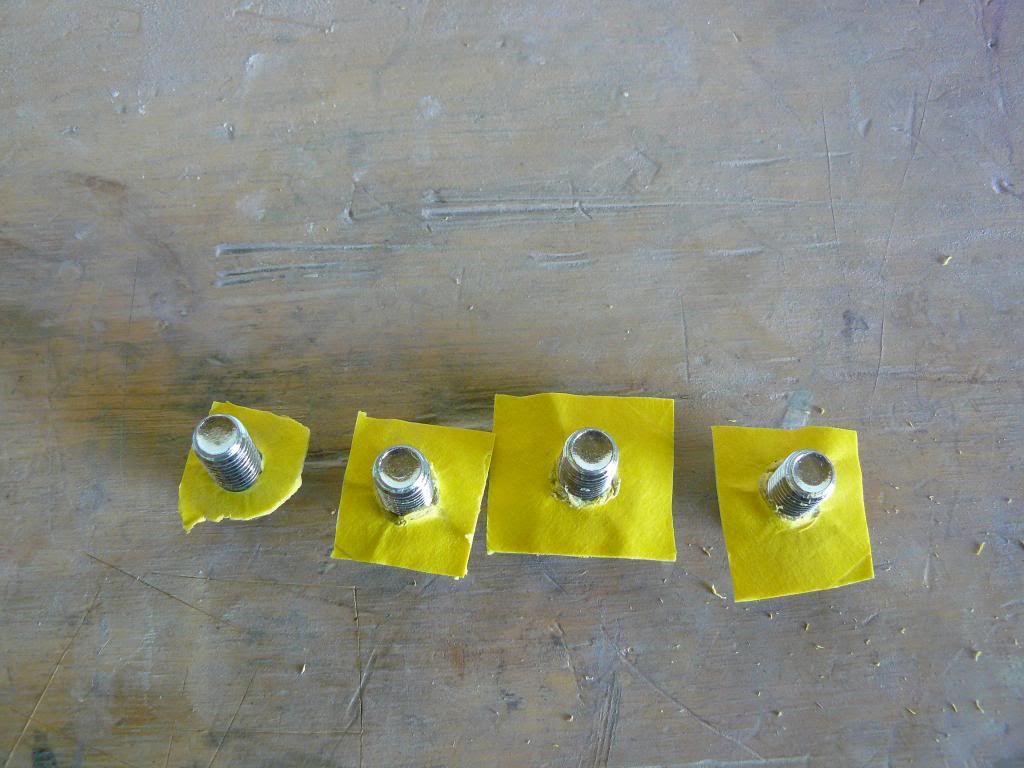 as you can see we are not even using the real bolts til final assembly. From here we leave the tape on the washers thru final assembly then take each bolt out individually to remove the tape. This way we don't make adjustments to the hinge and any scratches will be contained UNDER the washer. This is very important.
so easy a monkey can do it!