I picked this thing up for 1500 bucks off some kid locally. It was a peice of ****, no lie, tons of bondo, gallons to be more exact, rust, and so much other ****. Now after about 3 grand, its coming together.
truck is going to be slammed, on factory wheels, painted gold flake, and white walls, BUT, i notched it so if i got the money, i could tuck 24s.
painted satin black with gold flake scallops and cream pinstriping, Chopped 3 inches, shaved rain gutter, shaved mirriors, dash, emblems, tailgate. Custom made grill(photos once its done about 1/2 way finished now) and a built 352/c6.
how it looked when i bought it.
huge notch.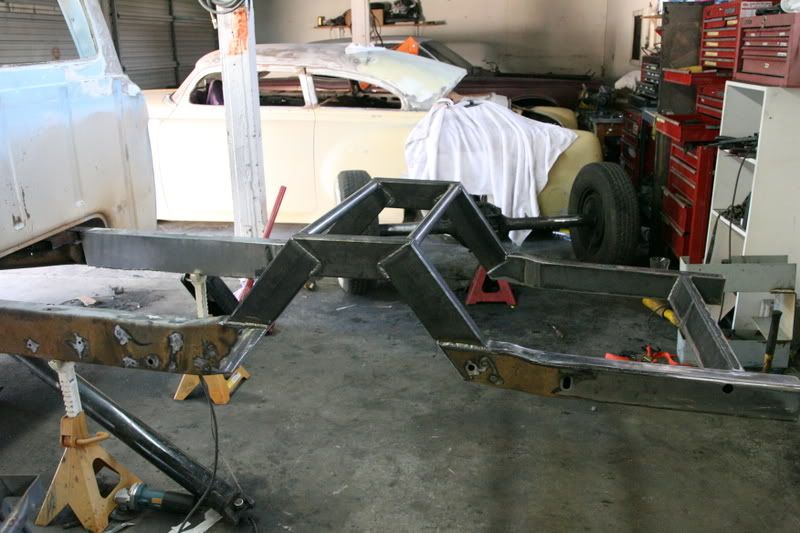 lower link bars. and cross member mock up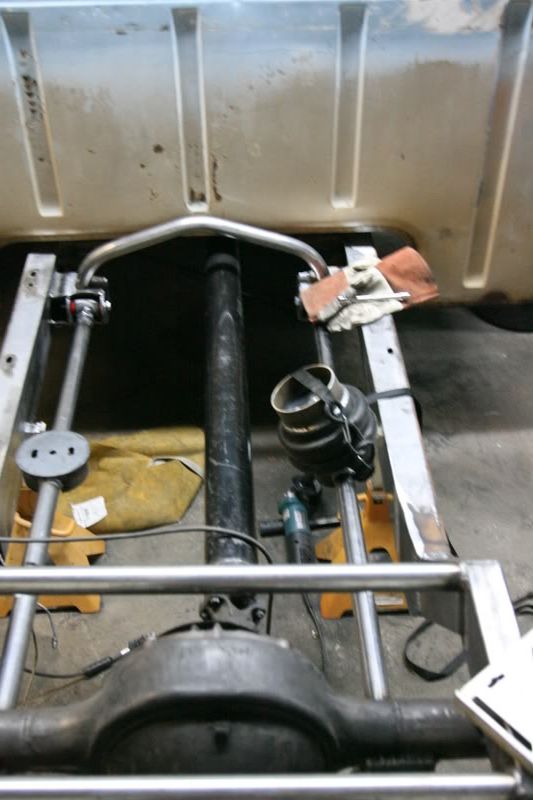 bag mounts/drive shaft tunnel.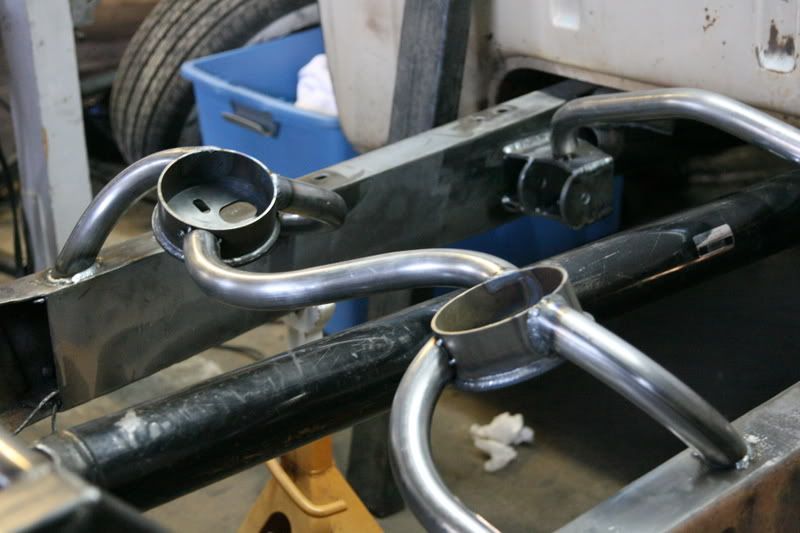 just a neat photo welding overhead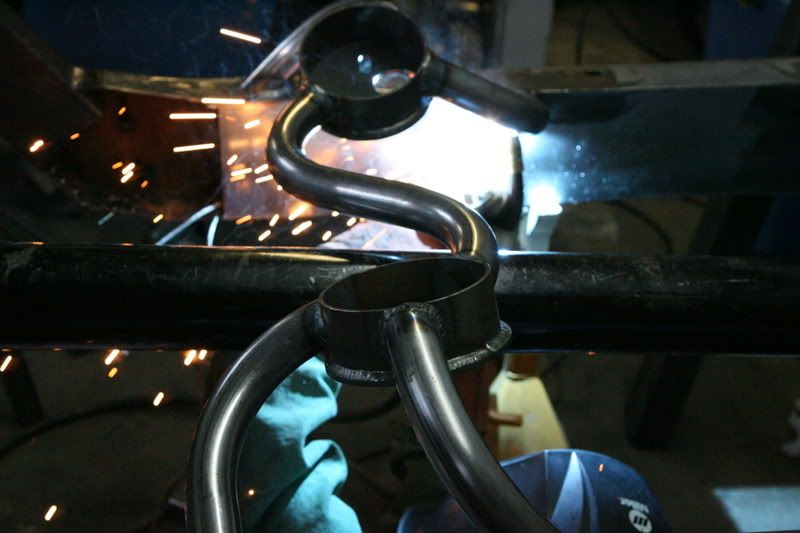 more photos soon, im going to finish my triangulation link bars tomorrow. then ill have pics of the whole back half put together.
not to shabby for my first bag job/time ever using a tube bender.