This is a heads-up for those of you attending the MSRA "Back to the 50's Weekend" at the Minnesota State Fair Grounds in St Paul.
As you may already know, due to epic road construction, registration for the show is at a different location than it had been in previous years. This year, registration is at
The Mermaid
, in Mounds View, MN.
Here's the problem:
Last weekend, MnDOT removed two bridges in that area. The absence of one of those bridges will limit direct access to the host hotel from the south (I-35W north) and east (US-10 west). If you are approaching the registration hotel from 35W north, or US-10 west, be prepared for detours and congestion. As a local, I recommend approaching this area from the north (on 35W south), or better yet, from the west (Cty 10 east, or Cty H east).
The official detour from 35W north to Cty 10 west is via Cty 96 and Old Hwy 8. That route will likely be gridlock, especially during the evening rush (3:00 to 7:00).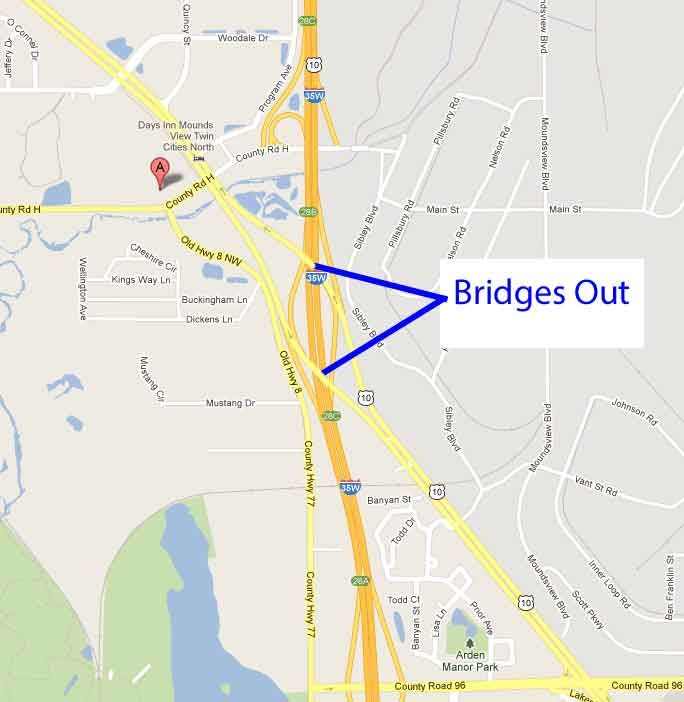 Click for full map
Hope this saves you some time and trouble.
Good Luck.....