Quote:
Originally Posted by
SinistrV6
Trying to finish up the wiring on my LSx powered '36 Chevy sedan. In running the positive lead from the battery (in the trunk) I ran into an issue on the starter end. The copper ring terminal on the cable is too thick (about 3/16") to share the post with any other wires (there's another one that also goes to that post). What's the easiest solution?

1. Have a new, thinner terminal crimped on

2. Something else?

Thanks,

Richard
The other solenoid terminal (going to the starter motor) isn't longer, is it? If it was, either the solenoid is upside down or the terminals were swapped during assembly.
Short of taking the solenoid apart and replacing the lug w/a longer one (should be copper or at least brass), one way is you could use a piece of copper stock like seen in the photo below, right (make it nice and thick to carry the current of the starter). Bolt one end to the starter solenoid terminal and the other end attach all your wires and secure them w/a bolt and nut.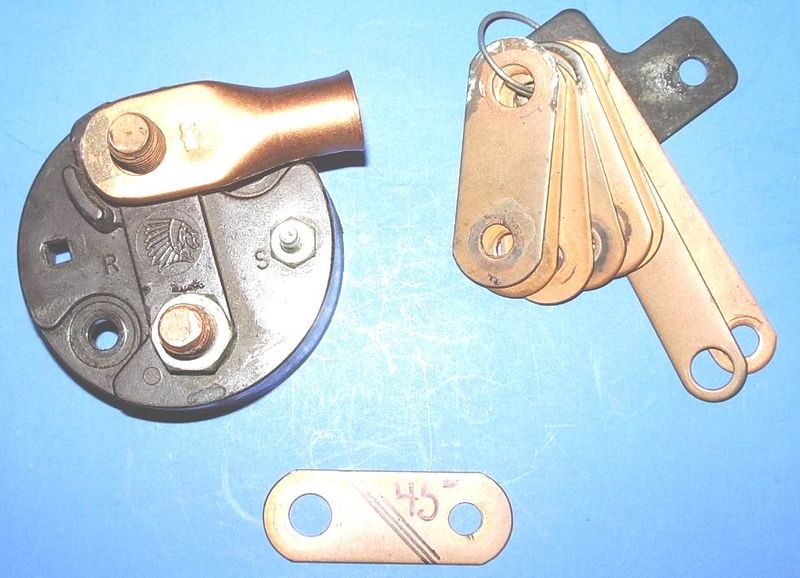 I have seen studs extenders w/a female end that would lengthen the existing terminal. One made of brass is on page 9 under Battery Terminal Accessories,
http://www.noco-usa.com/pdf/Noco-Cat...inals-Lugs.pdf
.
Good luck.