Thanks Dan for all of your help.
First headrest done on my industrial machine. Not perfect but hey it's a start! Starting with the back of the car first to work out the kinks and doing it in vinyl so if it doesn't come out how I want it's not the end of the world. If I get brave I'll do the front seats in leather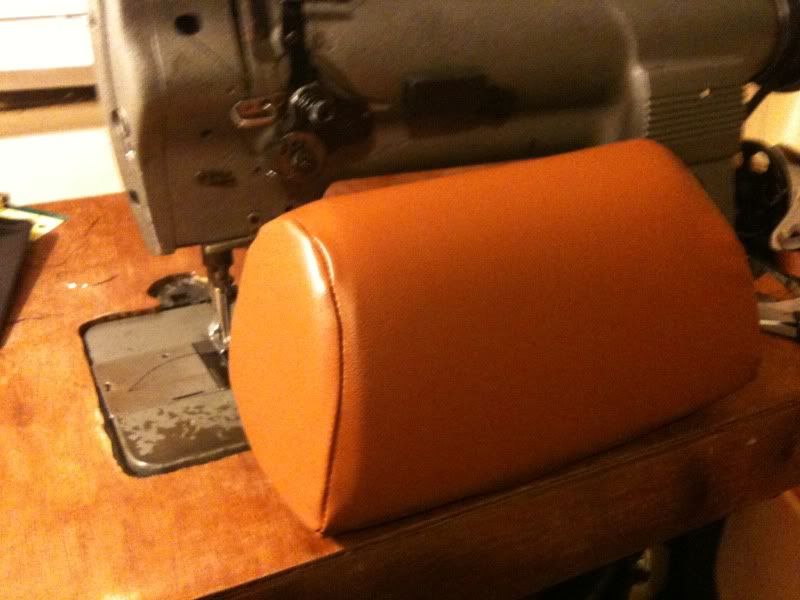 Cheers and thanks again!
Dan