Wont the TCC unlock once you let off the gas?
A test would be to get up to speed, then while holding the accelerator steady with your right fott, lightly press the brake with your left foot. If working properly the TCC will unlock, and the tach will go up 200-300rpm.
Since you dont have the TCC wiring hooked up to the trans, I doubt the TCC will function. IIRC, there is a 4 blade connector with only 1 of the slots actually used on the 4 prong connector.
Here is a diagram for the lockup function for the th-350C. My above test keeps the vacuum switch closed, but opens the brake switch forcing a TCC unlock.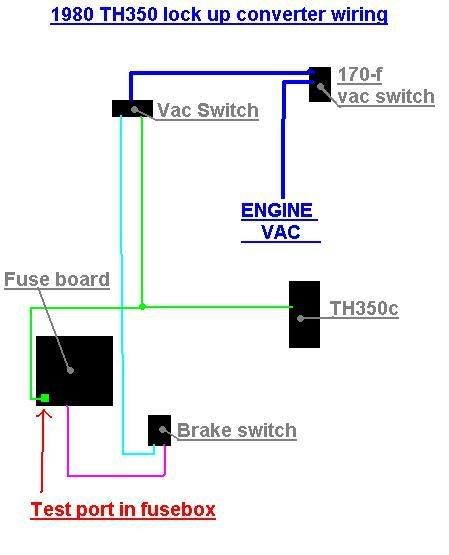 here is a pic of the connector on the trans, this is actually for a th700r4 and uses 2 pins, but IIRC the th350c uses only 1 single pin of the 4 pin connector.
peace
Hog