Quote:
Originally Posted by iukini
been searching/test driving t-buckets. i like most everything about them, EXCEPT i dont fit well at all...at 6'2"/250, finding them more and more uncomfortable.
Quote:
Originally Posted by iukini
but it sounds like i should be looking into other vehicles, perhaps a early-mid 30s era body style.

well, keep on rodding! thanks again.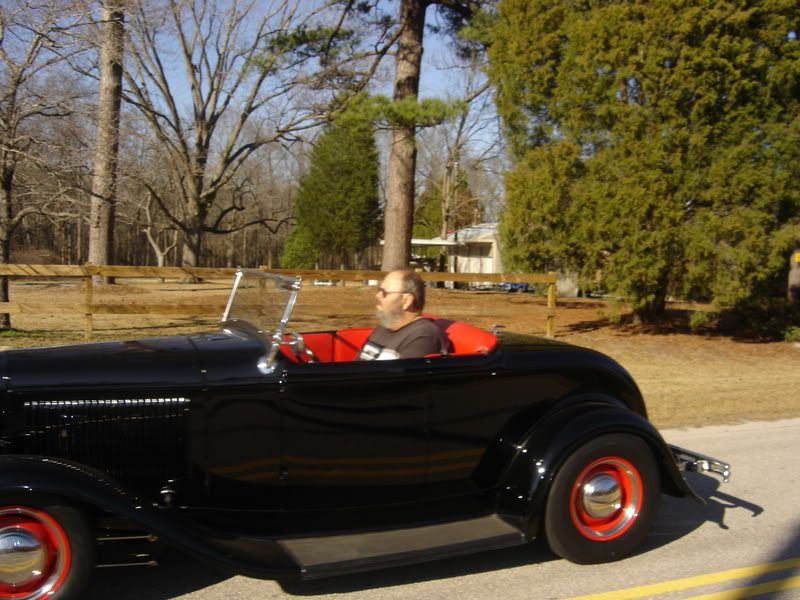 I am 6 foot 2 inches tall and weigh in @ 280 ... I drive my 32 a good bit and find it comfortable.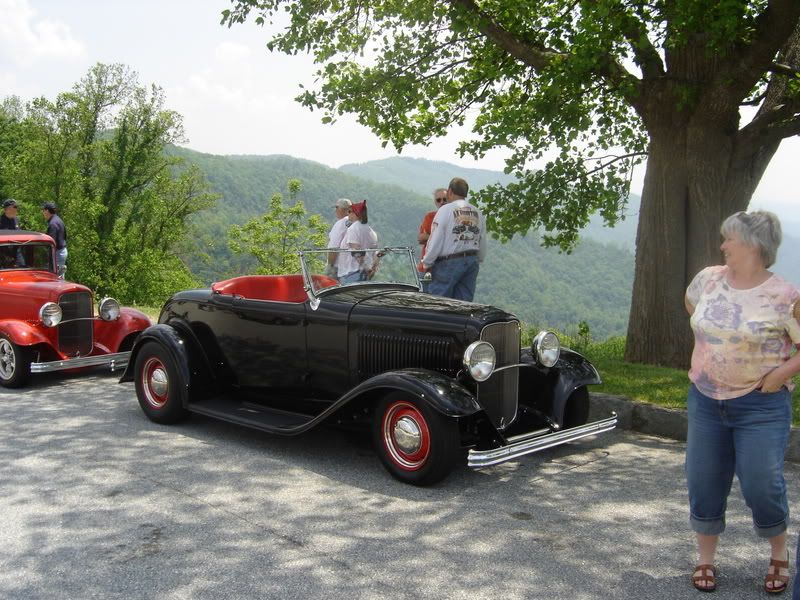 I am the man with the white long sleeve T-shirt on and my back to the camera. I drove the roadster 521 miles that day.
I do agree that the seat placement and construction has a good bit to do with being comfortable.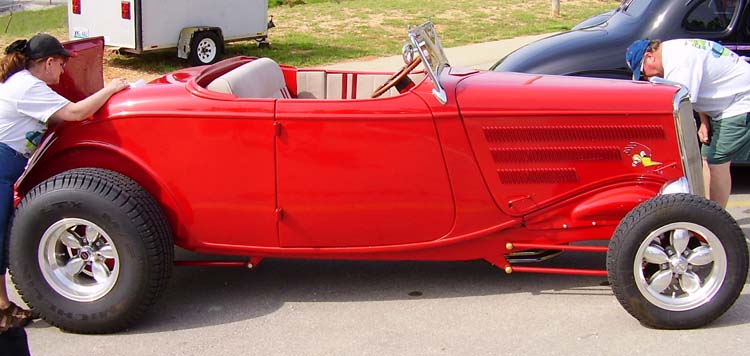 1933 and 1934 Fords do have a little more room. They are about 2 inches wider and at least 2 inches longer in the interior compartment.
But, the fact of the matter is ... when you move out of the T-Buckets ... you also move out of the T-Bucket price range. T-Buckets are generally a lot lower priced than the usual 32, 33 and 34 Fords. T-Buckets are the entry level fiberglass vehicle for a lot of folks. They are not a LOT of long time T-Bucket owners. The ride, lack of room and overall ownership of a T-Bucket usually has the first time buyer/builder looking for a more comfortable car.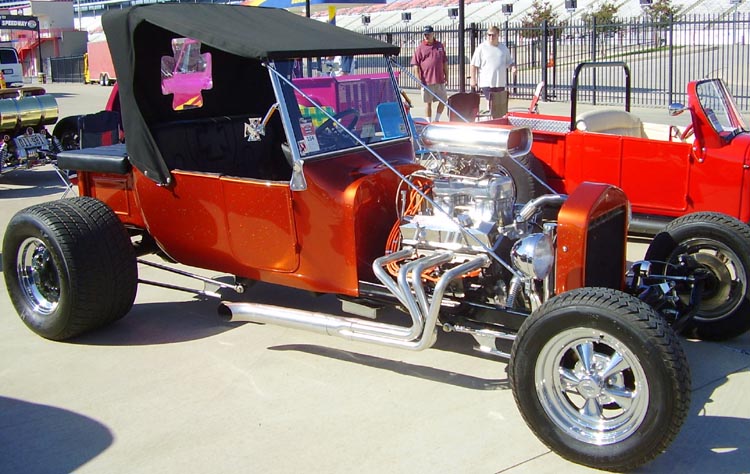 I like them ... but they are really only good for short drives and going to local cruise-ins IMHO. Another thing is the OPEN air of a Hot Rod. Not everyone really likes the wind, weather and all ... so a LOT of T-Bucket owners go looking for a closed car ... with more room.
I have owned my 32 Ford Roadster for over 30 years ...
but even I ( my wife
) has decided I need a closed car ... in addition to my roadster. So I am building a 32 Ford coupe ( shown below ) ... with windows, a roof and A/C ...
I believe if I were you and looking to buy ... I would try and go to a big NSRA or GoodGuys event and look at the cars there. There are ALWAYS a lot of vehicles for sale at the big events.
The NSRA Street Rod Nationals will be held in Louisville Ky from July 31st 2008 to August 3rd 2008. Last year over 10,000 pre-49 vehicles were registered and a LOT of them were for sale. There also will be a lot of the major vendors at Louisville ... with bodies, frames and all the stuff you need to build or modify a rod.
http://nsra-usa.com/index.php/site/evdet/96