I am not posting this on the Mustang site i frequent because the answer will be bias.
I have a 1995 Mustang GT thats getting a Gen II Viper V10. The motor takes up alot of room because of its height.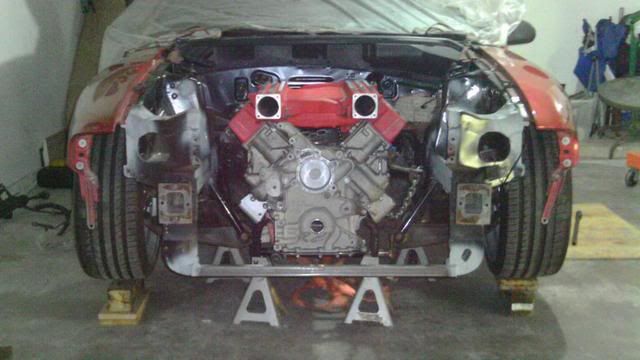 Current rotors are 13" up front with 2 piston calipers and 11.25" rotors in the rear with single piston calipers.(Cobra brakes)
I have three options for the brake master cylinder.
1: Get a 1" bore MC and 7" booster. Move it over 1/2" away from the motor. But changing the rear spark plug will be a major PITA with the booster in. I will also most likely need a vacuum canister, due to my cam.
2: Relocate the Master cylinder and 7" booster to the inner driver fender. Lots of little modifications and levers needed.
3:Manual brakes with this kit.
http://www.maximummotorsports.com/st...oducts_id=1235
So my favorite option is the manual brakes. Looks cleaner and is supposed to have a better feel if done correctly. I have driven old cars with manual brakes and they were not that bad. Drove a 73 Camaro(Road Racecar) with Manual brakes and disk on all 4 corners. It was barely firmer then brakes running a booster. I liked it alot better, as it didnt take alot of effort to move the pedal and it stopped better then most cars I had driven.
That experience makes me think i could maybe get the same effect.
How many guys are running manual brakes on the street? Opinions, thoughts?