It's not easy to use trap speed or ET as a judge of RWHP, at least in my case because I'm not consistent enough with my launch. But I'm still working at it.
Here are two separate runs, with shifts that some might call "granny shifts". And two different SNAFUs at launch. Any estimates on what the trap speed would be if the launch was perfect and the shifts were quicker.
This is with a .030 over 327 with 3.70 axle and 205/70R-15 tires.
[IMG]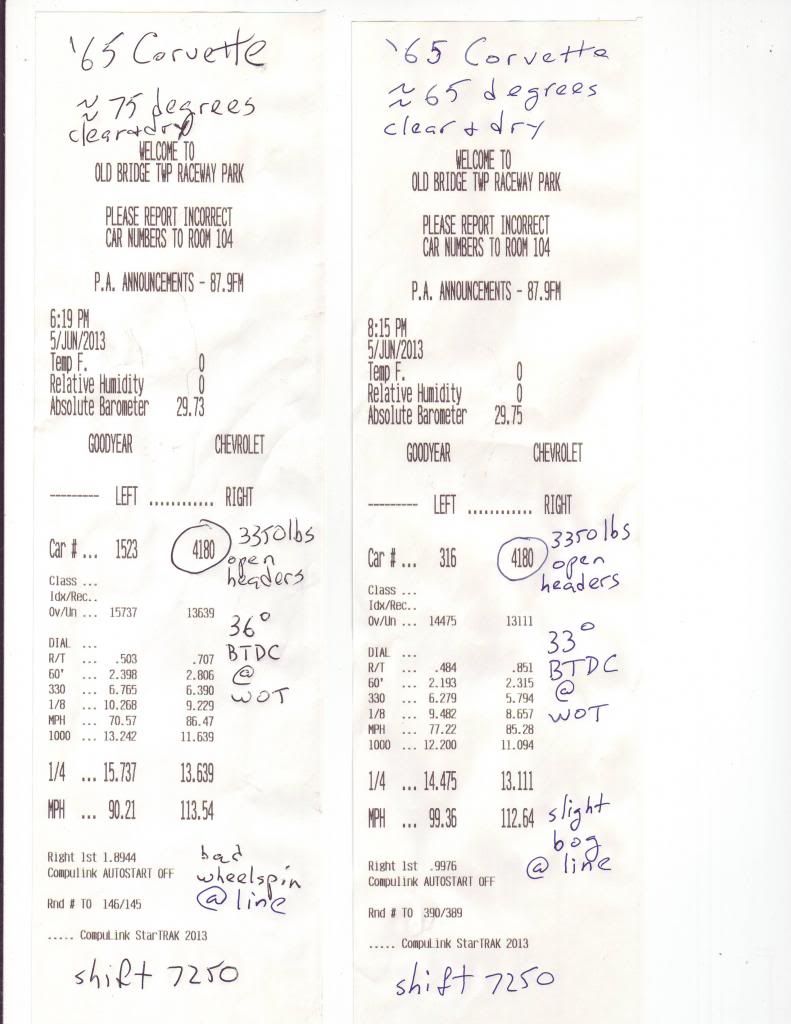 [/IMG]