The Tremec TKO trannys from Keisler engineering are modified
to fit in these cars with little to no cutting.
The trans is cut down on the top, and the shifter is modified to come up in a stock location.
If you feel like spending quite a bit of cash---you can probably get everything but the pedals and linkage from Keisler as well.
An unmodified TKO is not going to fit at all without some serious floor modifications.
This is the trans I put in my 66 Elky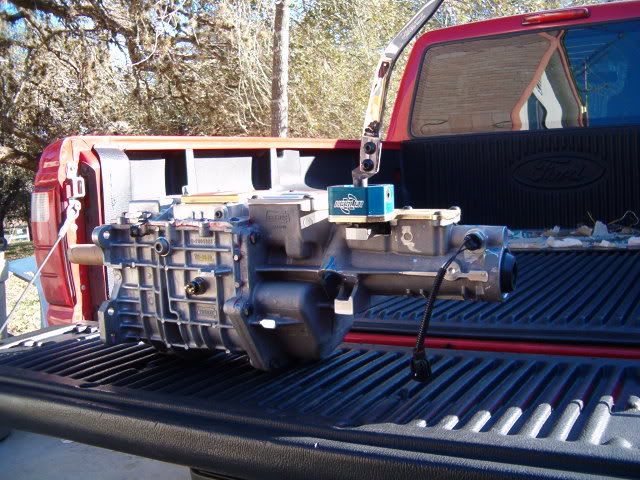 Stock shifter location on the TKO is in the center and in my opinion comes too close to the seat. I have a TKO II in my 59 and still need to go back and cut the floor so I can raise the trans to bring my driveshaft angles back into specs
Another pricey option is the new RS trans that should fit with no modifications at all----just about the same size as a Muncie---but the first run of those will not be delivered until August. There are a few people on Team Chevelle that are anxiously awaiting these for some testing.
On the same note----most that have the Tremec are pretty happy with them, despite the fact that they do not shift like the old time 4-spds.
And---they have proven to be tough as nails on the dragstrip as well.
Have not read of anyone killing one yet on the Chevelle board.
Pretty happy with mine in the 59-----not driving the 66 yet, but I do not anticipate being unhappy with it.