Okay, I am full steam ahead on my project that has been otherwise sitting for too long. It's my 1979 Trans Am that is covered in canary yellow lacquer paint. It's faded after 32 years of life, and I don't like it anymore. So my first question is; do I have to remove every square inch of lacquer both inside and out in order to have the new base coat/clear coat stick without any problems?
Second question has pictures. Since I am doing this project by myself (in leu of various machine work, etc), I decided to cover the frame with some Dupli-Color rubberized undercoat to stop any rust buildup, so I can send it to get powder coated at a later date. I don't currently have an enclosed shop, and North Carolina summers can be a bit "sticky." My problem is I like how it came out. Should I keep the coating on the frame? Will it last?
This is the current state of affairs on the project:
And here's what the coating looks like on a section of the frame: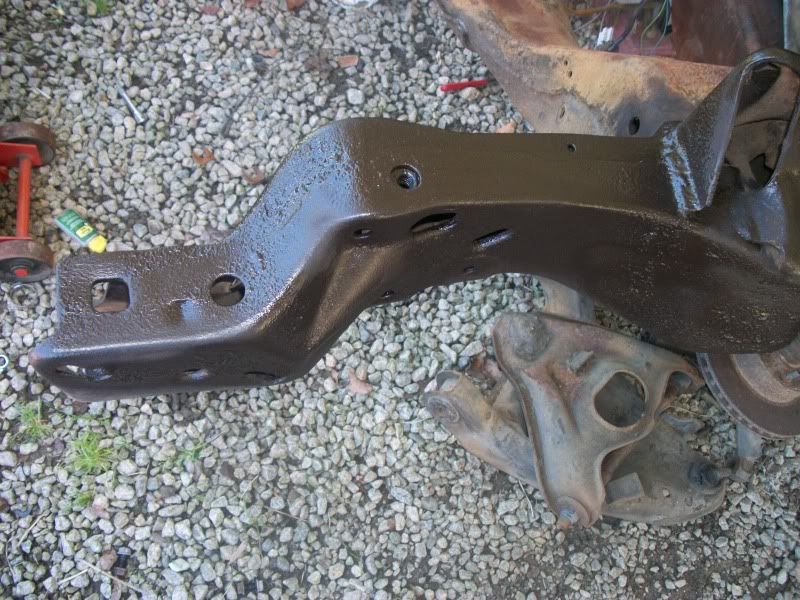 Should I keep it?