I finally got my new slave cylinder installed and a test run went fine. No chatter.
The slave was leaking, which means air could have gotten into the system (when the slave piston returns, the hydraulic suction could draw air past it).
My best guess is that there is a slight imbalance in the pressure plate. The throw-out bearing wobbles slightly, and the air in the hydraulics amplifies it and causes the chatter.
This may in part be to me using a 3 fingered pressure plate as shown:
The other issue may be using DOT 5 silicone brake fluid. The slave cylinder was leaking, and upon dismantling it, there was some black, almost gooey liquid around the seal and some in the cylinder. Could be from water corroding the aluminum piston, or iron cylinder. Apparently, corrosion of iron without much air can cause black corrosion vs rusty red. But I'm not sure about that.
Anyway, regular brake fluid, such as DOT 3 or 4, would absorb the water and no doubt slow the process down.
Here's a pic, but it's very bad. I tried hard, but it was difficult to illuminate the inside of the cylinder. You can see black staining a little bit though: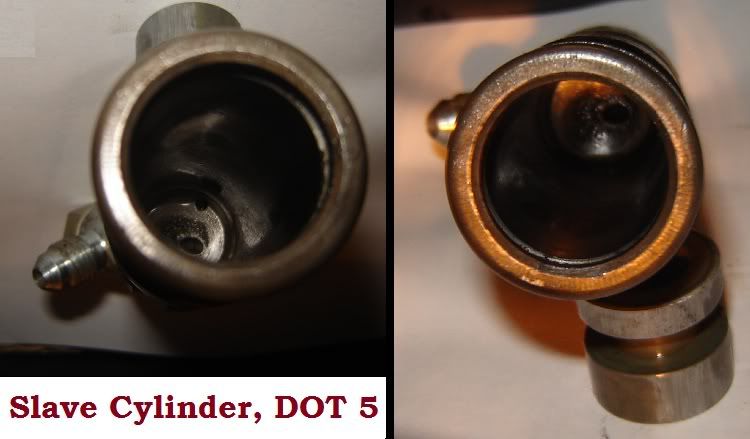 I can't explain it 100 percent correctly, but it's interesting as I've neveer heard of a leaking slave cylinder causing clutch chatter before.