After needing to bend down to walk under my 34 Pontiac on my lift so i decided to pop the ceiling in my garage. 4 days later it is done except for final mud coat, sanding and paint.....
9' x 14' and 20" tall, 10' 3" ceiling to 12' coffer
Started with this...
Plenty of clearance with the vettes...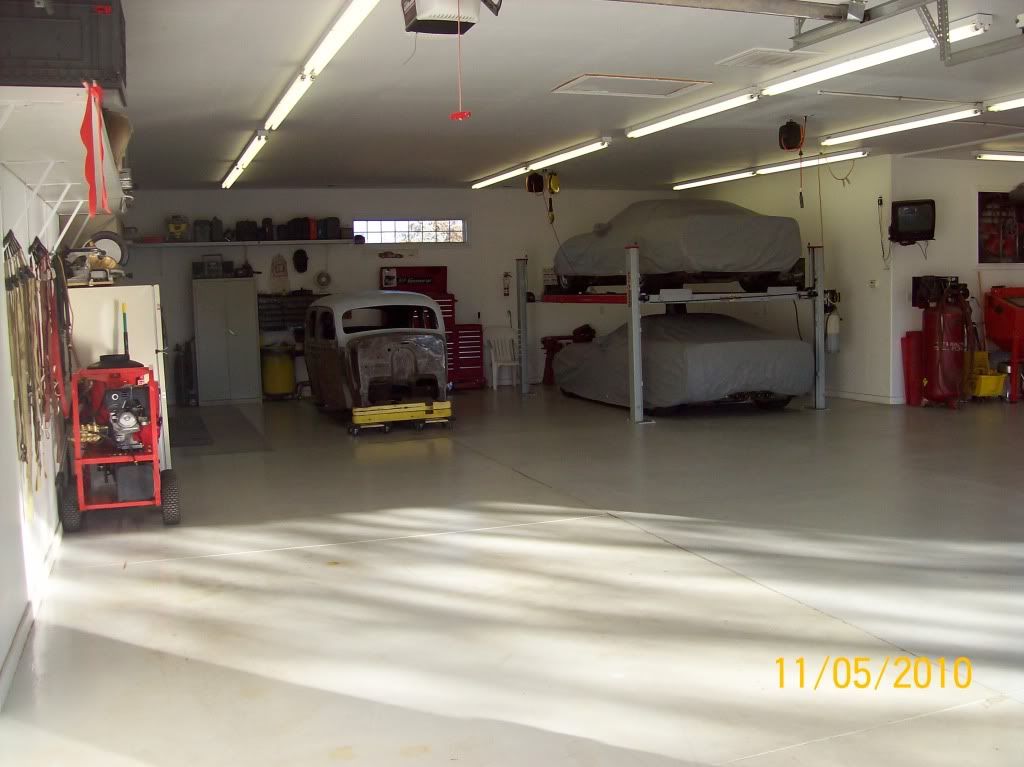 First day of tear-out...
Box out recess and remove trusses...
Relocate wiring and heat ducts...
Install insulation...
hang drywall...
Bullnose edging, tape and mud...
Trial Fit....like a glove...
Walk under her without even touching my head...