Hello everyone……..
As some of you guys know my wife and I are building a 350 powered 69 convertible beetle and I thought I'd give you all a little update on the project.
I got the engine almost done, I can't wait to get it running again. I still need to get a new power steering pump for it, but there's not a big hurry on that. I also need to do something with the plug wires so there not all over the place. I put the stock manifolds back on temporarily so that I'll be able to run the engine later. I took them to work and threw them in my steel shot blaster because they were very rusty and then painted them with some high temp paint because I couldn't bolt those rusty things onto my nice clean and pretty engine… LOL I'm planning on building a set of custom headers, but that will have to wait until the body and engine are on the chassis. I'll also get rid of that cheapy air cleaner, I'm thinking of making a custom air cleaner from some green Kevlar/carbon fiber (we are thinking of painting the car green)
Here are a couple of pictures of the engine as it is now: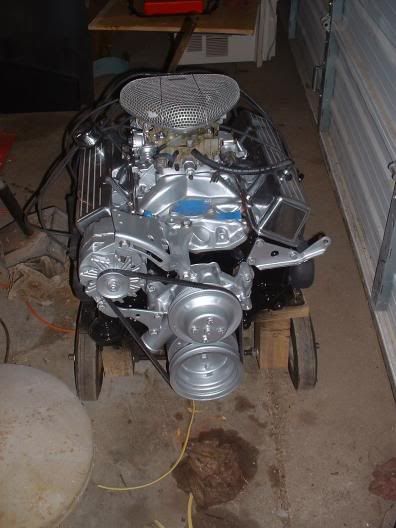 I also picked up a chassis donor over the weekend it's a 92 s10 with a 2.8L in it. It has 230,000 miles on it, and the engine actually runs great, just leaks a little oil....... not that it really matters to me. It also drove home real nice on the 40 minute trip. When I get time I'll start stripping it down and I'll sell off what I can. The truck also has some aluminum Crager wheels on it, but I'm not sure if they'll look good on the beetle or not. Either way I'll clean them up, if I end up not liking them I'll sell them when I find something better. Now I just need to keep an eye out for scrap metal at work to make the mounting adaptors.
Here are a few pictures: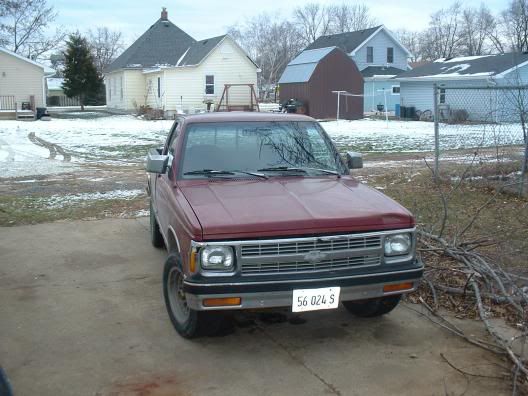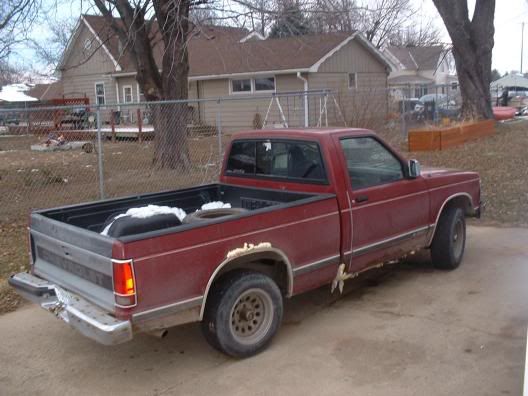 You have to love that great stuff spray foam body work……. LOL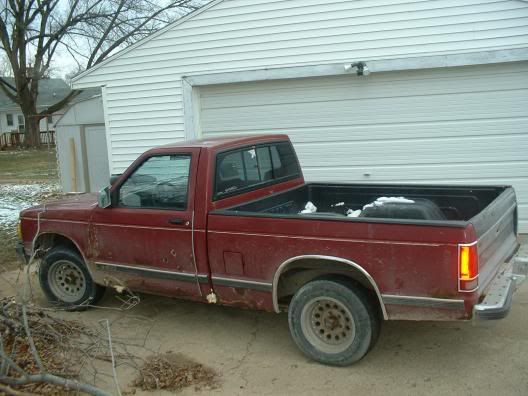 We are also pretty sure that we're going to try building a hard top convertible for the car. I figure with all my fiberglassing experience it shouldn't be a problem, plus I could do it a lot cheaper that restoring the VW top, and I could widen the car some too. We'll see I need to do a little designing in my Rhino 3D program to see how it would work out.
Well talk to you all later…..