thanks bob! do you think it would be possible to give this a DIY shot with an oven and a freezer?
also wondering if i'd have to redo the seat when just putting the guide back up to its original position..
haha right, i WAS talking about the 2.2/2.5 turbo engines
i'm into those k-cars...
here's a pic (though from an old style ford) to clarify about those clips/retainers securing valve guides.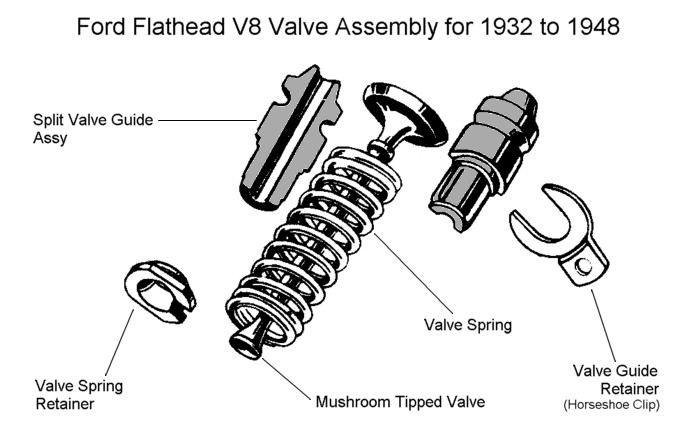 haven't heard about much about the ones in the turbo-dodges fail though, but maybe i haven't looked close enough.
anyways, do you think it'd be worth a try to secure from further dropping?