Quote:
Originally Posted by
jeffysit455
I think it has been, the engines out of a 74 thats really all i know because i just researched the block numbers. How would i know if the divider plates were installed corectly in the water pump? like i said i dont know much, this is my first car, i just turned 18 and ive done all the work myself, learning as i go. thank you for your help so far.
Does it always run that temp or does it run cooler (or hotter) around town or on the open road? This can help isolate the problem as being a lack of airflow or coolant flow, etc.
First be sure the temp gauge is reading correctly. Use a temporary mechanical gauge to check it.
Be sure the thermostat is working as it should. If you have a clutch fan, check it for correct operation as well. Be sure there's no belt slippage- sometimes you won't hear the belt squeal. If you have a flex fan, they can cool poorly. You also need a shroud that fits the fan assembly.
Here
is some info on the divider plate that could help you. No rust holes allowed!
Also be sure the sleeves/grommets are in place correctly.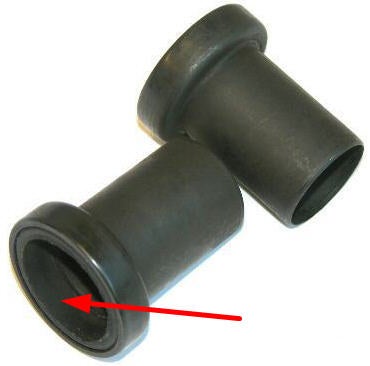 You should check the ignition timing to be sure it's not retarded. This isn't usually a problem, given the low compression of the stiock Pontiac engines from the smog years, but it's still worth checking.