The boss went in on a trailer with the owner of this truck so he's trying to pay it off with work. If you have ever taken these fenders off you know why we tried to save this fender. I didn't spend too much time on this one. Just a quick rough up but the basic principles on pull plates may come useful to somebody tired of hearing , "weld a plate, pull, hammer."
what happened to the edge of that fender? This is pasted!
you kidding me? I'll pay for a fender myself! They are cheap!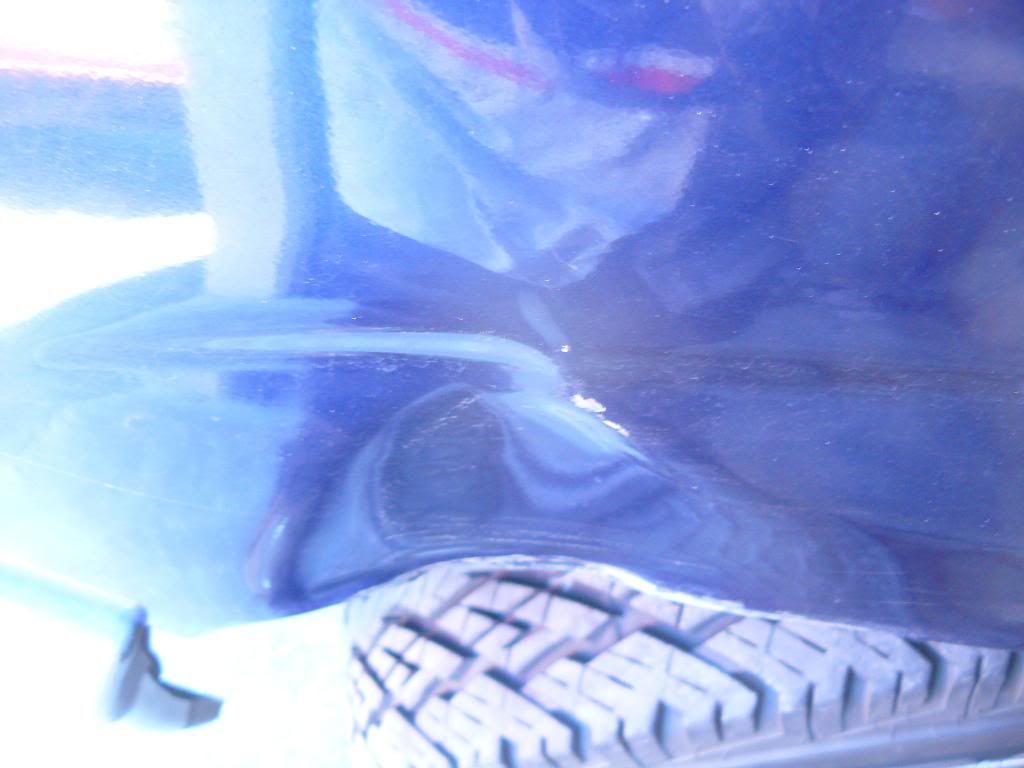 I'll release some pressure here before welding on my plate.
so after releasing some pressure I had to find where the lower fender edge was. It was pasted so hard I had to feel carefully with my fingertips for the slight ripple which once was the edge of the fender. I scribed the edge, marking the area for me to weld a metal plate to. The key is to bend the metal plate and shave the metal plate to match the contour of the area being pulled.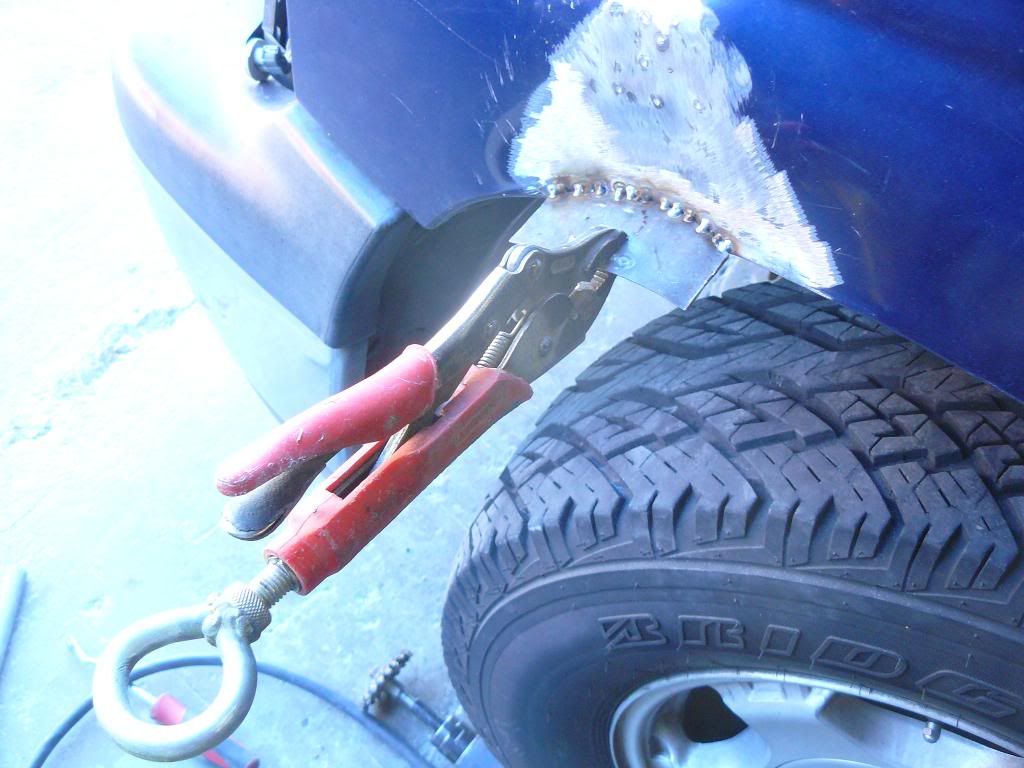 one of the first things you want to do is keep an eye on the tack weld on the outside of the plate, since these are the areas that pull even the quickest. Once the outside tack is even with the surrounding surface you cut the weld and continue pulling til you have to cut your next outside tack. This results in a far better repair.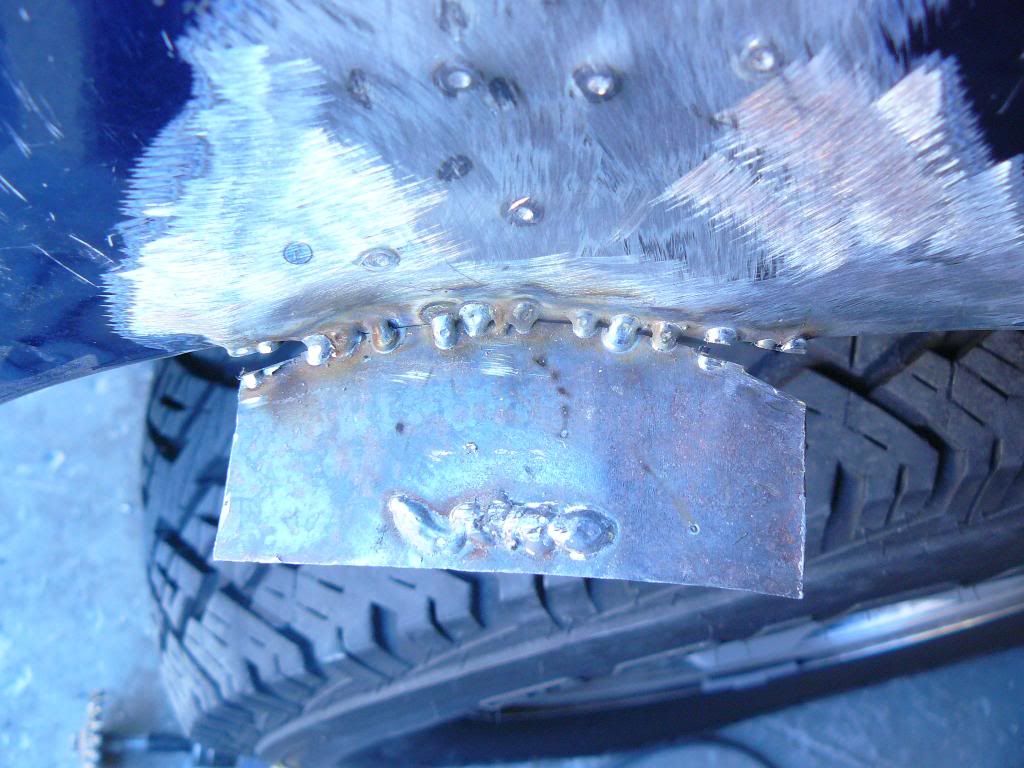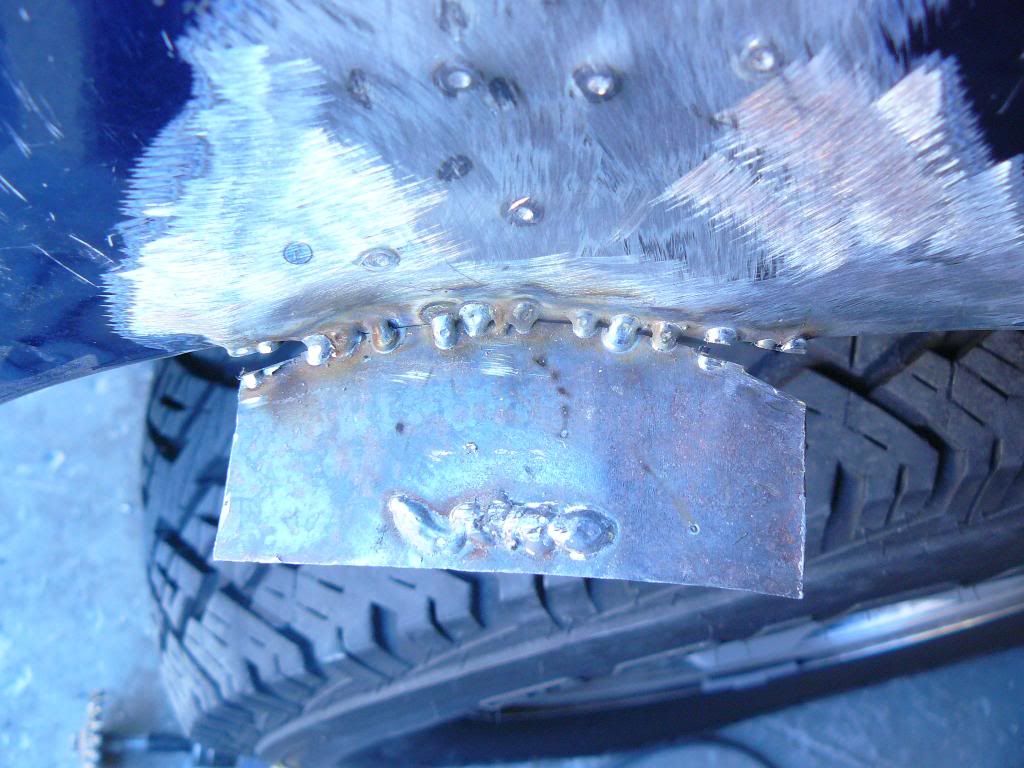 finished it off by welding a bead around the edge and grinding and filing it smooth.