i havent opened it up yet.
but i did take some vacuum movies.
one is of the engine in drive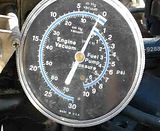 and the other is me punching the throttle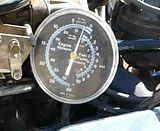 from what i have read i should put the automatic tranny in drive and the divide my vac reading by 1/2 and that would be the correct power valve to use.
so i guess that would be a 6.5 Hg