I found these abrasive impregnated nylon bristle rotary brushes at ACE Hardware.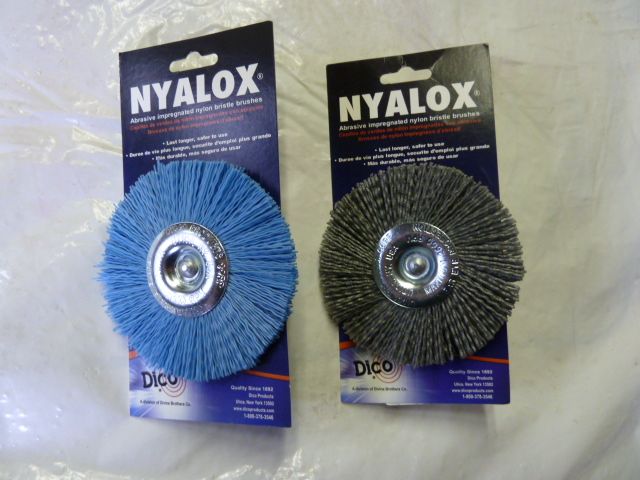 They also make cup shaped ones. There is alsoa version with six spokes, or flaps, that would work on wood, or other soft materials, but are not too effective on metal.
They chuck in a drill, and do a pretty good job of removing paint, rust, ETC, down to bare metal.
Grey is a coarse grit, blue is a fine grit, and they also make an orange, medium grit.
They work really good in drip rails, windshield openings, in gutters, and other hard to sand areas.