I picked up these nasty old Buddy Buckets for my truck. Was planning to replace foam and cover with leather.
After tearing the foam off, I found the frames rusted way beyond repair...crumbling apart.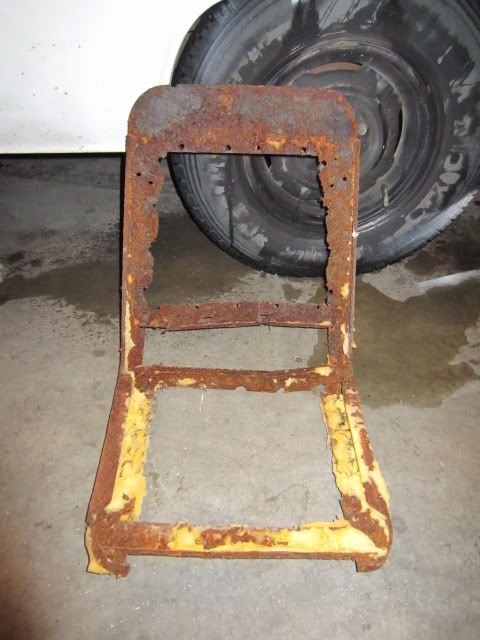 They look to be a simple design, so I'm thinkin about just making a new set with some sheet metal to look like these:
Seems like a good project for my welder and metal brake.
What gauge steel would you guys use? They are gonna be simple non-reclining seats. Unless I can figure out a simple design for the hinge.
Any advice appreciated.