Hey guys I have the front sheetmetal off of my 55 truck so i was thinking about lowering it, but the previous owner has these headers on it...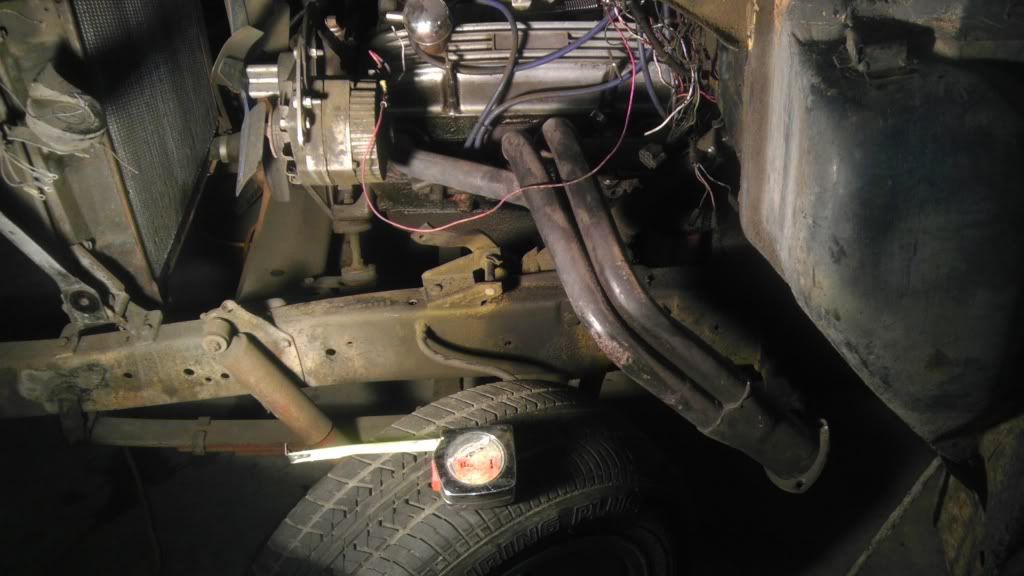 they come through the inner fender wells and go around the tires, they look cool but pose an interesting problem for lowering the truck, as it sits right now with the wheels turned fully over to one side i only have about 3" of clearance between the header and the wheels so if i drop it 3" up front there will be contact i think, so it looks like i either need to leave the truck at stock height or get differnt headers and inner fender wells.
anyone know what headers these are so i can try to sell them, also anyone know if there is a specific year/model header i need to look for for a 55 truck with a 350? I just need something cheap that has the same 3 bolt mount off the collector, im not trying to spend a lot more on this truck as i will probably be flipping it once i finish it.