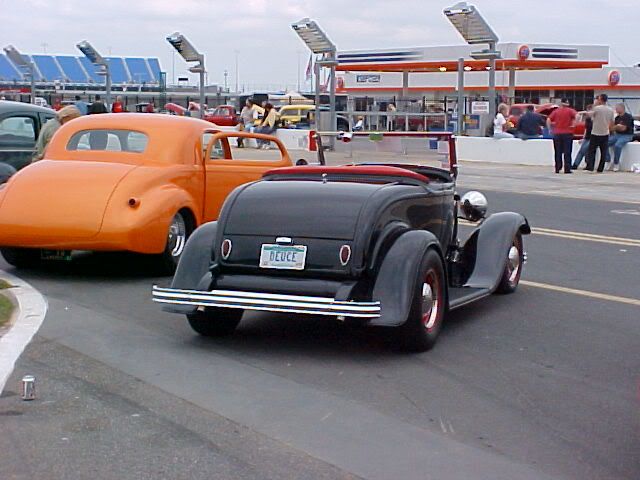 It depends ... I like to run a 48 inch axle. I have a 48 inch axle under both of my 32's and as you can see ... the tires/rims are tucked up under the fenders nicely.
I believe a 48 inch axle rides a little better because it uses a 2 inch wider front spring. It is commonly accepted that the longer the spring the better the ride.
A 46 inch axle can give you more leeway in your tire/rim selection,
and would be a safer decision if you have not yet decided on the rims and offsets. The lower your car sits ... the more narrow the axle needs to be. Both my 3W and the Roadster sits pretty low ...