Quote:
Originally Posted by Fosterlin
Electromagnetic waves can travel through vacumm and does not require a medium.l This is because EM waves are made up of oscillating electrical and magnetic fields. What does oscillating electrical and magnetic fields mean?
The phenomena you're asking about is what causes things as diverse as visible light to microwave radiation.
I do not pretend to be any sort of expert in the field, but perhaps the representation below will demonstrate to you what the oscillating waves are and how they interact: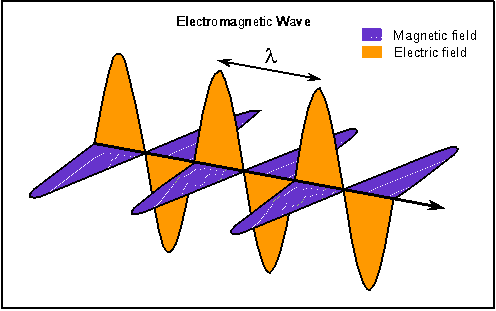 Electric and magnetic fields oscillate together but perpendicular to each other and the electromagnetic wave moves in a direction perpendicular to both of the fields.
The two (magnetic and electrical waves) are inexorably linked- you basically cannot have one w/o the other.