Quote:
Originally Posted by 71gtx
I found a 9" ford rear end, 65.5" from mounting face of wheel to mounting face of wheel.
65 and 1/2 inches is a wide rear end ... I have a 56 inch wide rear end under my 32 Ford coupe. I have 3 inch backspace rims ... and everything fits under the rear fenders and clears the body.
Same 3W ... just with fenders and a little primer
I have a 58 inch wide rear end under my 32 roadster ... with 3 and 1/2 inch backspacing.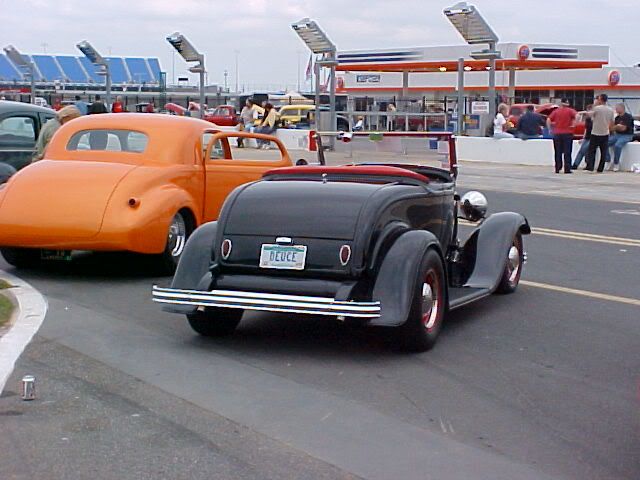 Most rodders want a rear in the 56 to 60 inch range ...
Hard to believe the Studebaker is that much wider ...