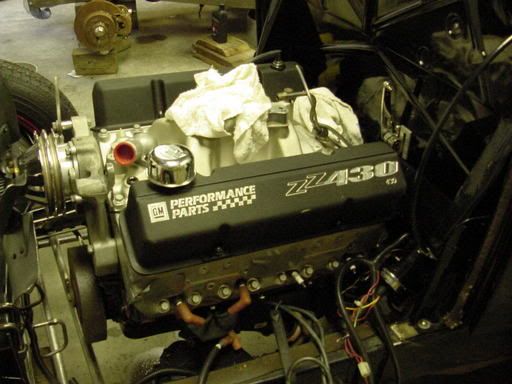 This is a 1932 Ford .........a car with a larger firewall than a Model A. I have a Small Block Chevrolet in it. IF you mount the master cylinder on the firewall......you can have trouble working on the left side of the engine. It is also very difficult to make it look nice. Brake fluid
WILL GET
on the firewall and engine.
There is very little room under the cowl/dash area of a Model A ( the fuel tank is there ) ...and even if you remove the fuel tank......there is almost no room for a hanging pedal and the linkage, braces and parts needed to make it work. The firewall will need to be re-enforced too.
Just buy the frame mount.....and save yourself a LOT of heartache. Larger cars...such as a 40 Ford.........have more room and can be made to work.