I'm wiring up the 15 amp US General with the recommended 30 amp breaker.
It does say 208-230 volts on the motor, but its got 2 wire 14 gauge thats not 230 VAC. Looks like black and white are both neutral, so how do you add a ground or go about this?
Under the pressure switch cap it just shows 2 lines going in, 2 going out.
Line -O O- MOTOR (black)
Line -O O- MTR (white)
MDR 21/ ..20A: MDR 21-EA/ ..20A
240VAC 50-60 Hz
Looks like I'm going to be using more energy than necessary. Theres no black(hot), red(hot) and green(ground). Wondering why do they go this route. Maybe its not as hard as I'm thinking, don't worry, if it is I'll have an electrician come do it. Just trying to learn, since I'd like to maybe do some upgrades in the future and know why they don't just go with a 12/2 230v wire to begin with.
I'm using a compatible THQL GE 2 pole, 30 amp breaker with just 30 ft of 10/2 Romex nicely in the corners of the drywall, with black tape on both ends of the white(hot) wire. Main panel standard ratings are 120/240VAC. 3 wire, 1 phase, 125 ampere max. Optional 240VAC, 2 wire, 1 phase,(it says) for this system neutral is not used. 24 pole max, branch breakers 70 amp max with copper. So it looks like I got some room, plus the dryer and other things won't be used while I'm using the compressor.
I'm thinking with this setup the 2 wire 14 gauge should be OK?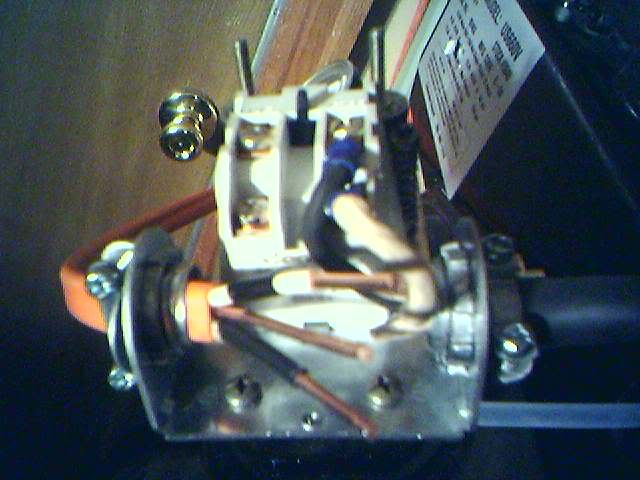 I know its hard to see, it says:
Type-CP, FR-P56, HP-SPL, HZ-60, RPM-3450, Volts-208-230, Time-CONT,
ENCL-DP, Form-KHH, Code-C, Insul Class-B, Amb-40*C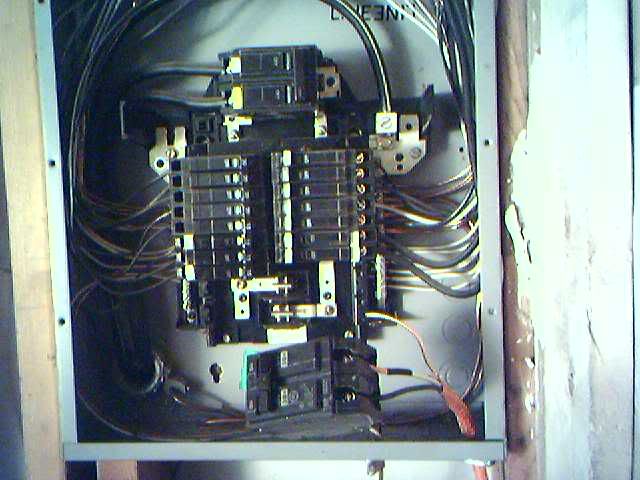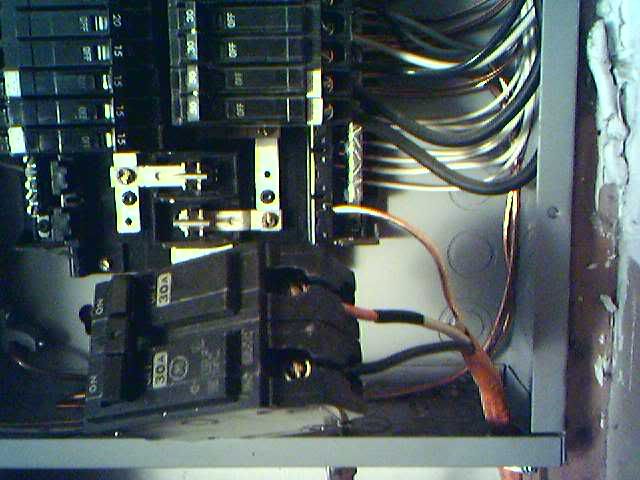 One hole left on the right neutral that'll fit the copper ground. The left side are for smaller gauge ground.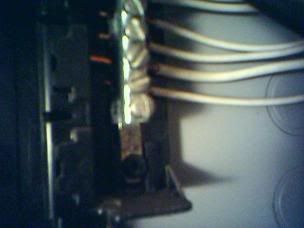 Any info is greatly appreciated.