It could be the horrible photo taken on the shady side too, sorry about that.
Here are a couple more, I only took about six or eight photos, unlike me, but I was spending time with my nephew who had never been to one of these shows.
This truck I see every show and I take a photo every show, I LOVE this thing!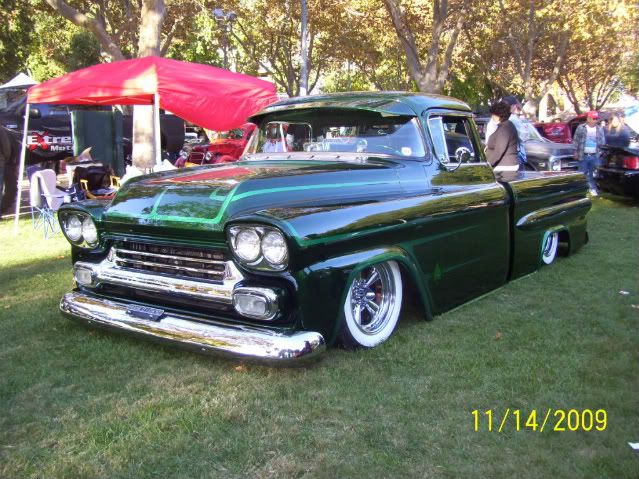 This 442 was cool, the mid engine aspect has always intrigued me. As a kid there was a mid engine 55 Ford F-100 and I went to build my mid engine 48 Chevy pickup. This thing was wild!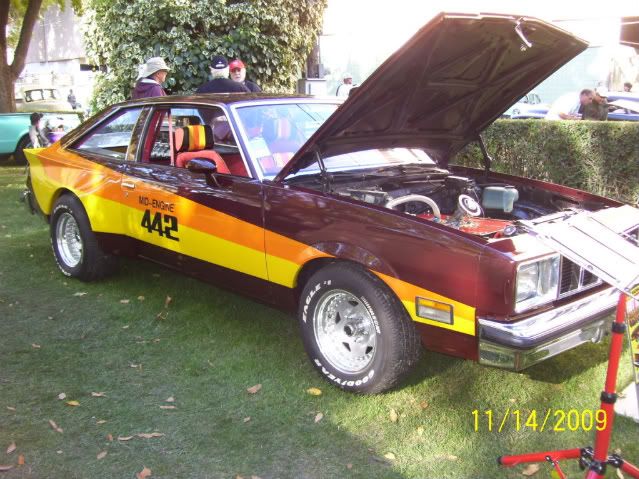 And this little trailer was just too cool.
The guy who owned the trailer was there with a very cool 51ish Chevy pickup that his grandfather bought new. He was pulling a V8/60 powered midget on a little trailer. Seems his wife is part of the Bill Vukovich racing family that included a multiple Indy 500 race winner!
He was killed at the 1955 Indy while running in first place!
Brian