I don't know if i belong here or not...LOL. But this forum has been so helpful during my build. So i figured i would add my project.
It is a 1948 Willy's Jeep, far from original, but looking to keep the spirit of the Willy's Jeep alive, just improving on the things that need it, like power, brakes, steering, etc.
Here are the specs:
Original frame, gusseted, blasted, primered and painted
Reproduction tub, original fenders, hood and windshield
Chevy 4.3 carbed from 85 Astro van (new shortblock at some time)
turbo 350 tranny with a towing converter
power steering conversion
Tilt "bling" steering column
hanging pedal conversion
new painless harness
lokar shifter
Lokar ebrake
Auto meter gauges
dana 44 rear 3.73 11" drums
dana 27 front
chevy front disc brake system
dana 20 t case
tom woods cv shaft
74 CJ 5 lowback seats ( JY find, in great cond)
home built exhaust, magnaflow muffler
Getting to the home strecth, another week or two and it should be on the road, the plan is to drive it through the summer and work the bugs out of it and then paint it next winter.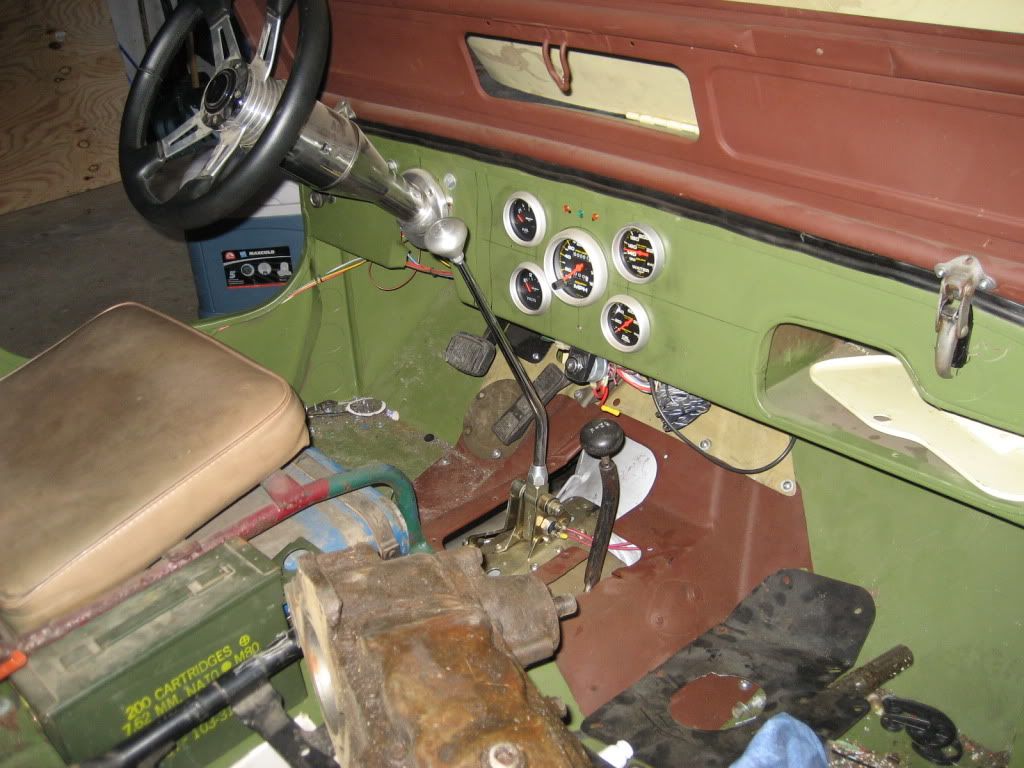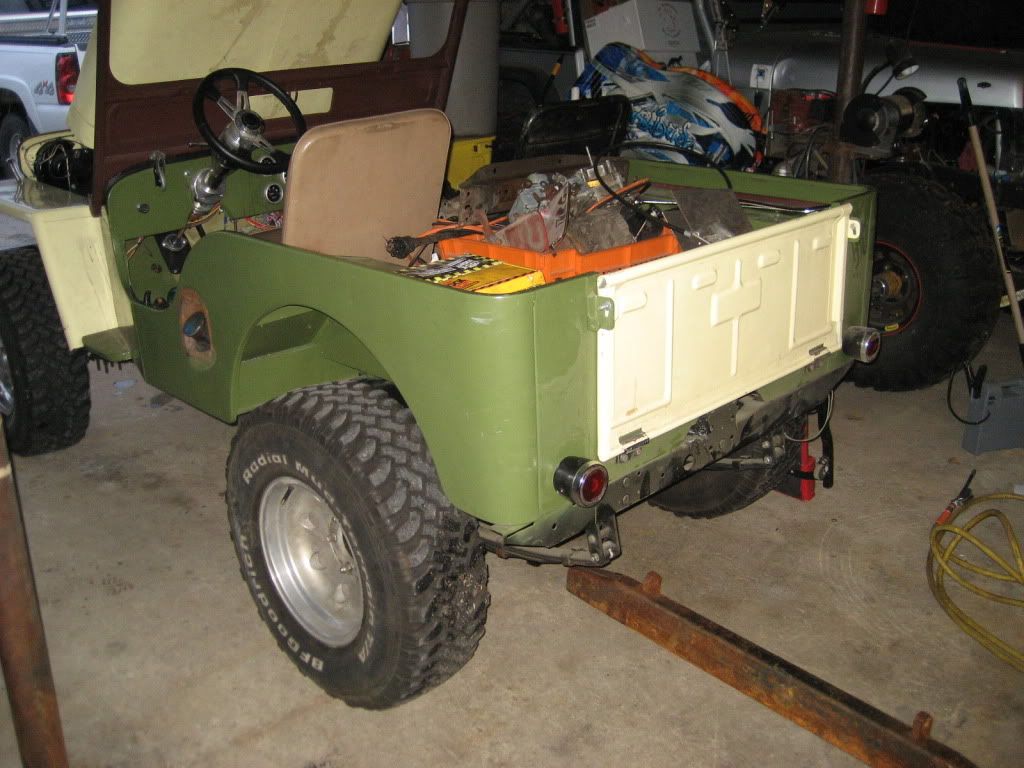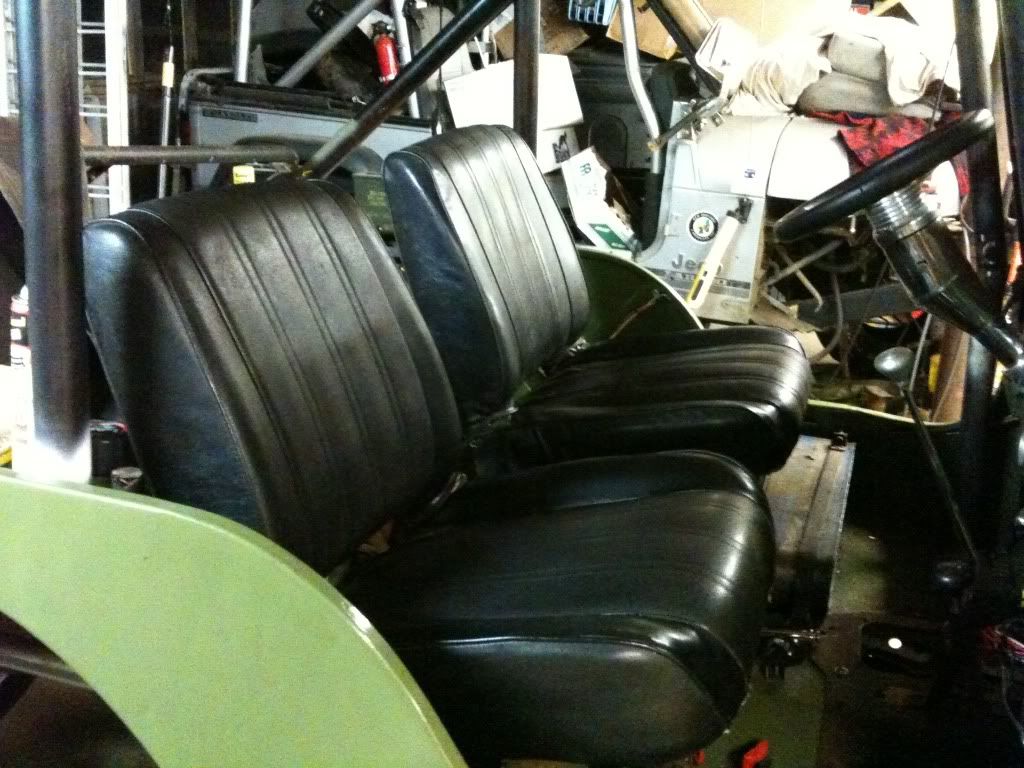 I just finished welding up the exhaust
http://www.youtube.com/watch?v=w2VBEhiXigw