NOTE:: I just copied and pasted this so its really chopped up. sorry, too lazy to fix it, deal with it. Haha
Got power about 2 weeks ago so ive been at the barn every night after work. Havent done much but i have done alittle. Stripped my wheels and gave them a nice coat of paint. Threw in the 327 and trans, just need to get a mount for the trans and pull the body to get it all in. And tomorrow i think ill get to patching the floor and cowl.
And this past week i splurged and bought a whole bunch of parts. Just waiting on my steel 32 shell and some special parts.
Heres some pics of what the car looks like now, not much different than when i posted last.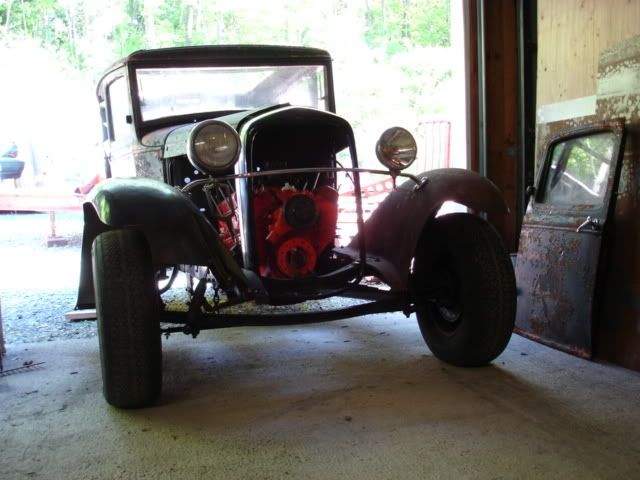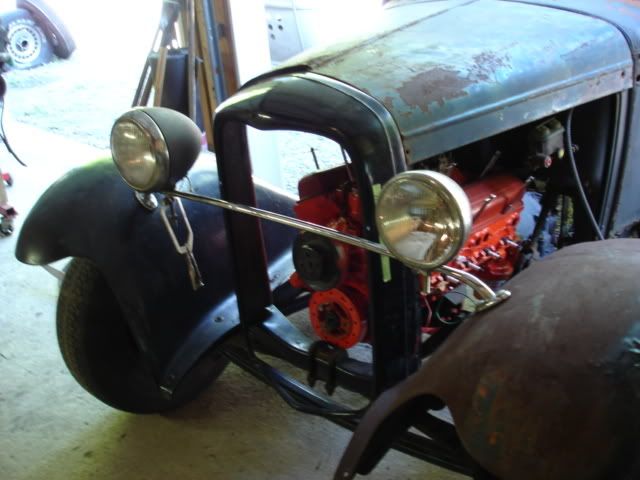 Well.. got some more work done this past week. Monday i put in new cowl patches, and got a lovely sunburn. They turned out pretty crappy but theyll work. Forgot i had the long reach clamps at the barn... duh. Made some floor patches yesterday since it was raining and couldnt weld outside. I think they came out pretty nice. And today got a late start so i cut out the old front section and tacked in the new section. Got my tires mounted today too. So im moving along and should have the rear in this weekend if things go as planned.