There is VERY LITTLE in and out alignment to these hinges. One thing that can help is to add the last bolt down in the hinge that GM added on the later cars and trucks.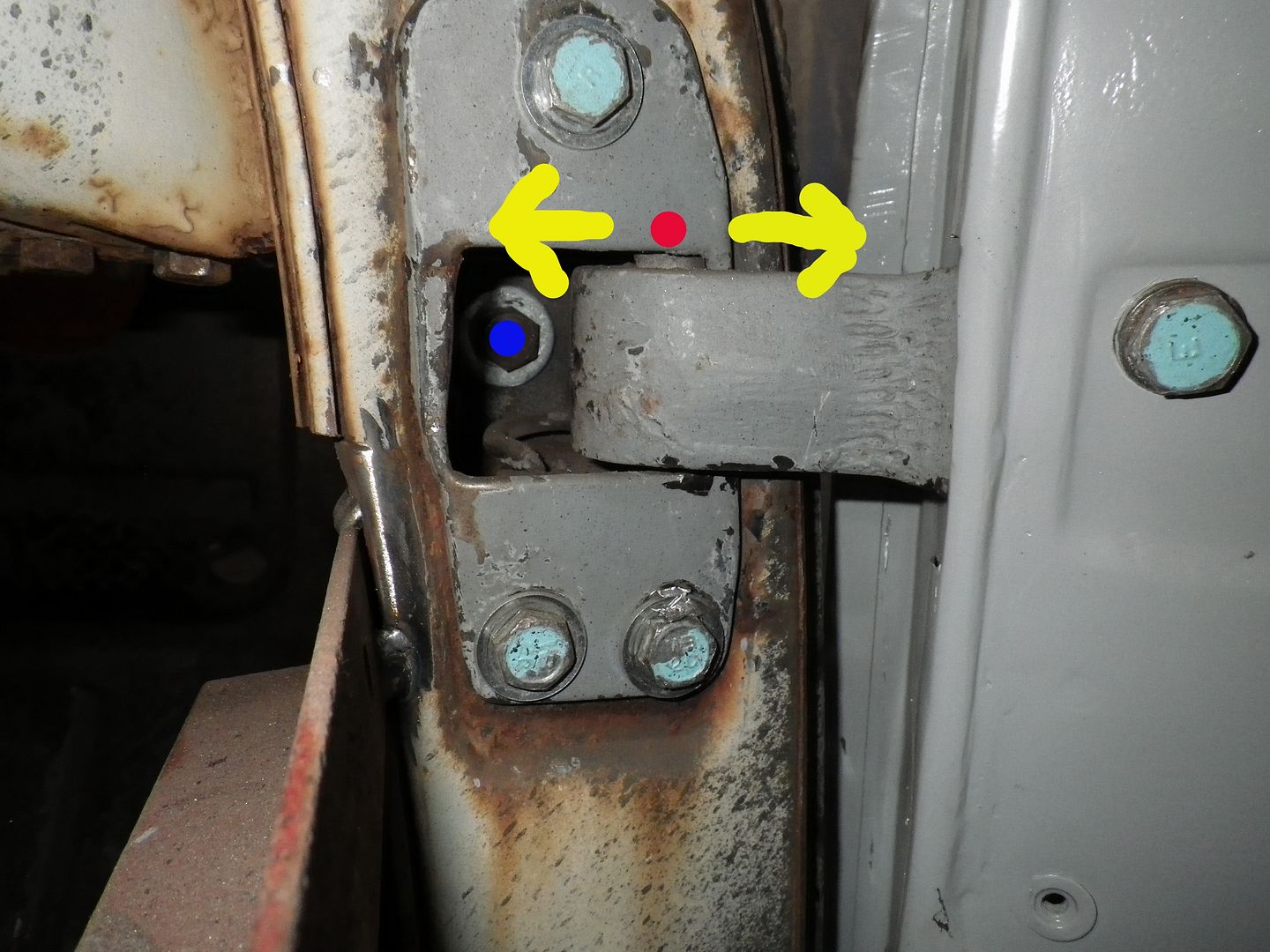 The red dot is the hinge pin, moving the location of the pin in or out is way more important than moving the hinge where it bolts to the cab. Now of course you would think moving the hinge where it bolts to the cab would move this pin, but not always, it rocks a bit and you can move the hinge without moving the pin as much.
I put these bolts (the blue dot) in my truck so I can have more control over that pin location. The bummer is you have to have the inner cowl panel out to do it, I welded in a flat stock with a hole threaded for a nut back in there.
It's funny because I noticed this on a 55 Chevy sedan I was working on, they had these bolts back in there where my truck at home didn't, the holes where there but not bolt, interesting.
Brian