finally done! The jamb was a pretty good match to the old one. At least one thing was. I partially welded the jamb down first so the gap would stay when I next did the open butt weld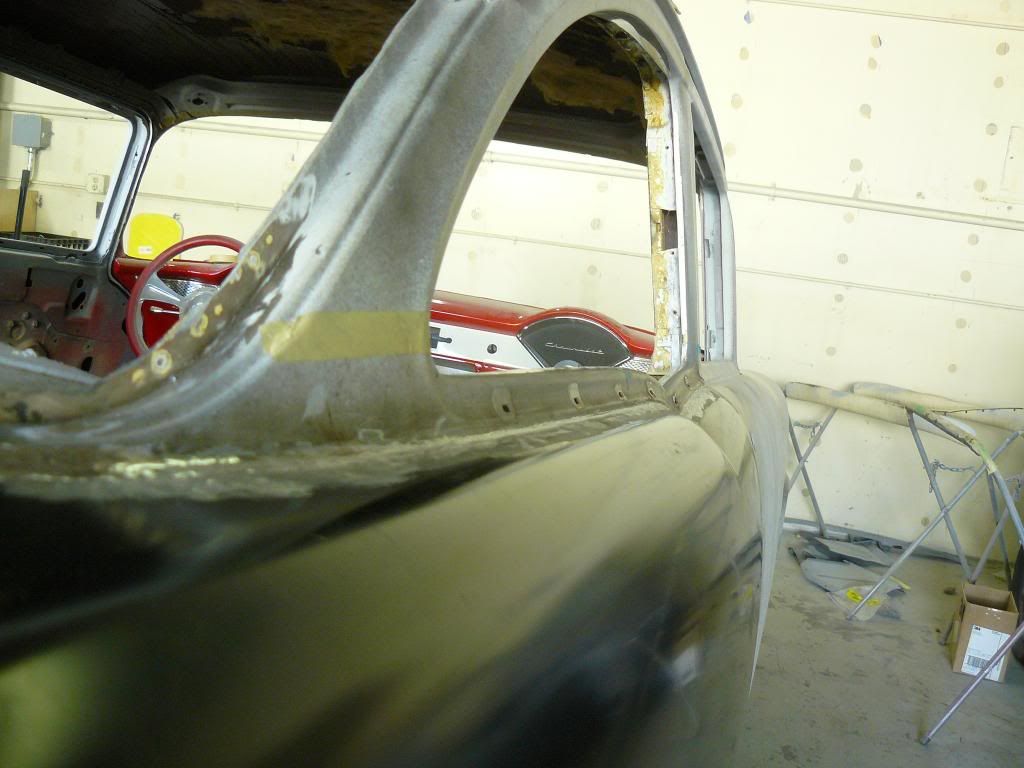 after the open butt weld I went for the factory seam along the upper rear body panel and most importantly, getting it tacked down in the channel the deck lid sits over. Believe it or not,those few tacks were more important in keeping a good gap to the decklid than the 5 plug welds at the factory seam. So once I knew the gap was stout I went ahead and plug welded the channel without any worrying of the gap walking on me, but the thing was, I didn't want to plug it all the way to the R tail light panel cause that needed to be kicked out and tacked in place as well to keep it's gap.(no pic, sorry)
So once that wasn't going anywhere with enough room for it to be kicked out a tad at the seam of the taillight panel I went ahead and porto powered that area and got my gap and tacked it in place at the seam(to tail light panel). Thing was, I couldn't push it out WHILE checking the gap so I had to guess how far to push it out while tacking. The more tacks the less it rebounded back when the porto power wasn't pushing. So once I was confident in that I did my plug welds and it STILL WALKED on me and since I was so confident in it staying I didn't check it when I had to do the very back plug welds, which I think moved it. So after it was done I ran a small slice in the corner, pushed it back out, checked it, and re-tacked it. All better and the gap was great again!
Then it was finishing up the area around the taillight, which was also the area at the seam that I tacked down to keep my gap.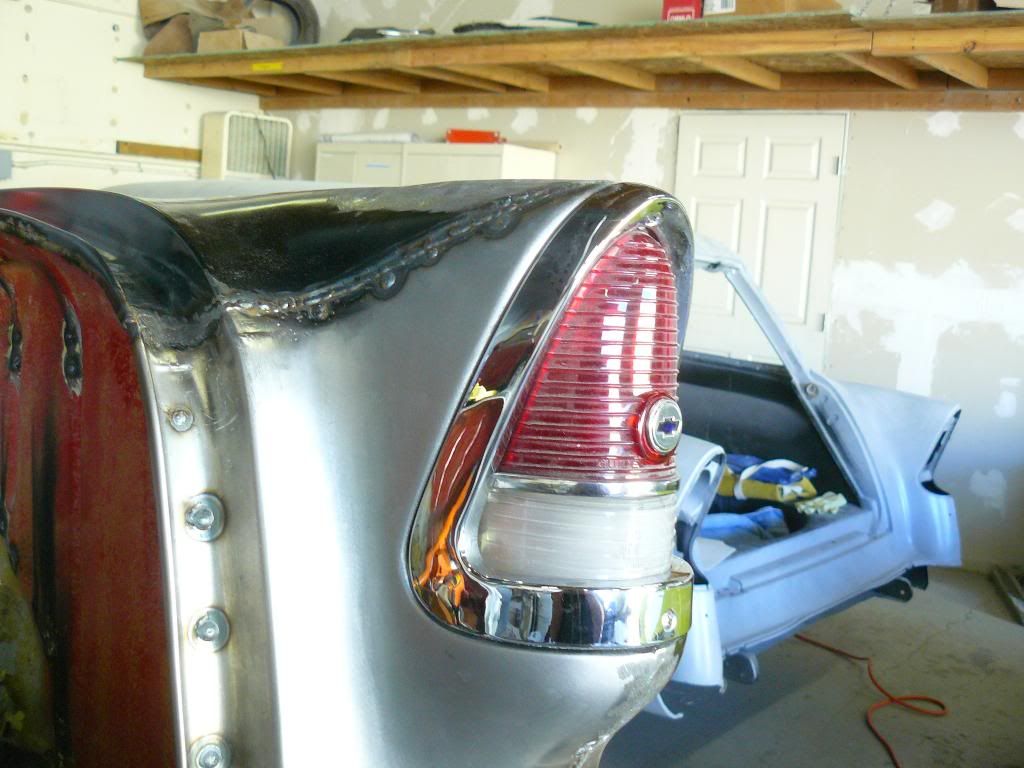 After that I went to the rocker, which was vise gripped down the whole time but at the seam it was already tacked down from the start to keep my gap.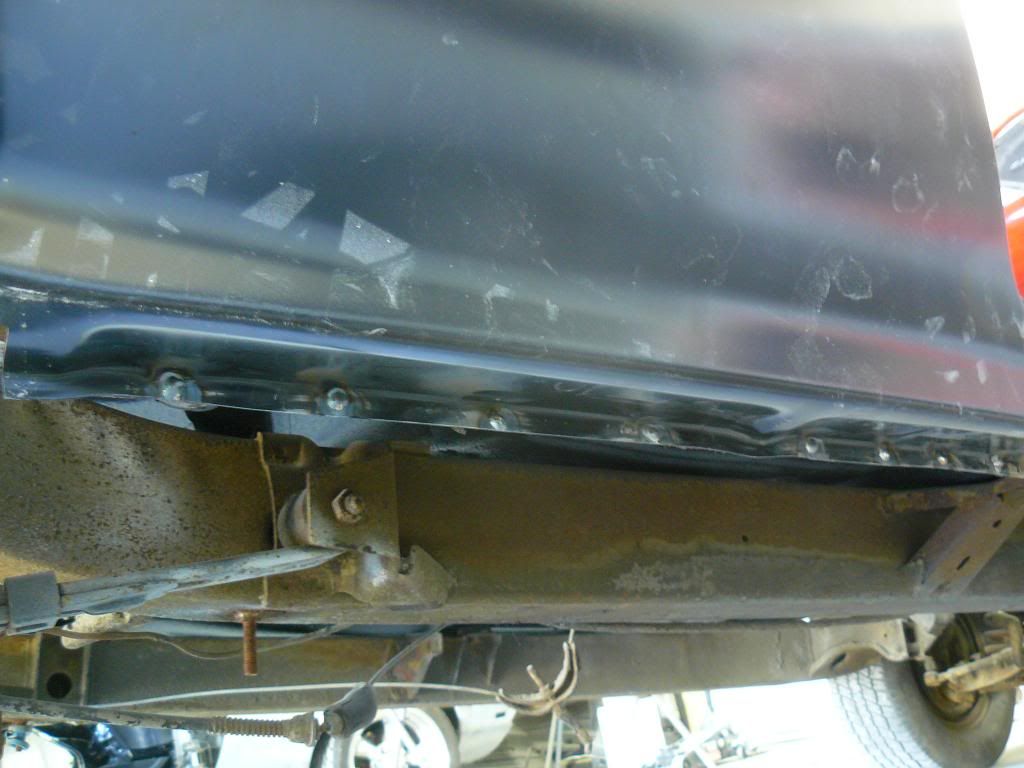 Last was all the stupid little brackets in the back to make it look factory and little things like this...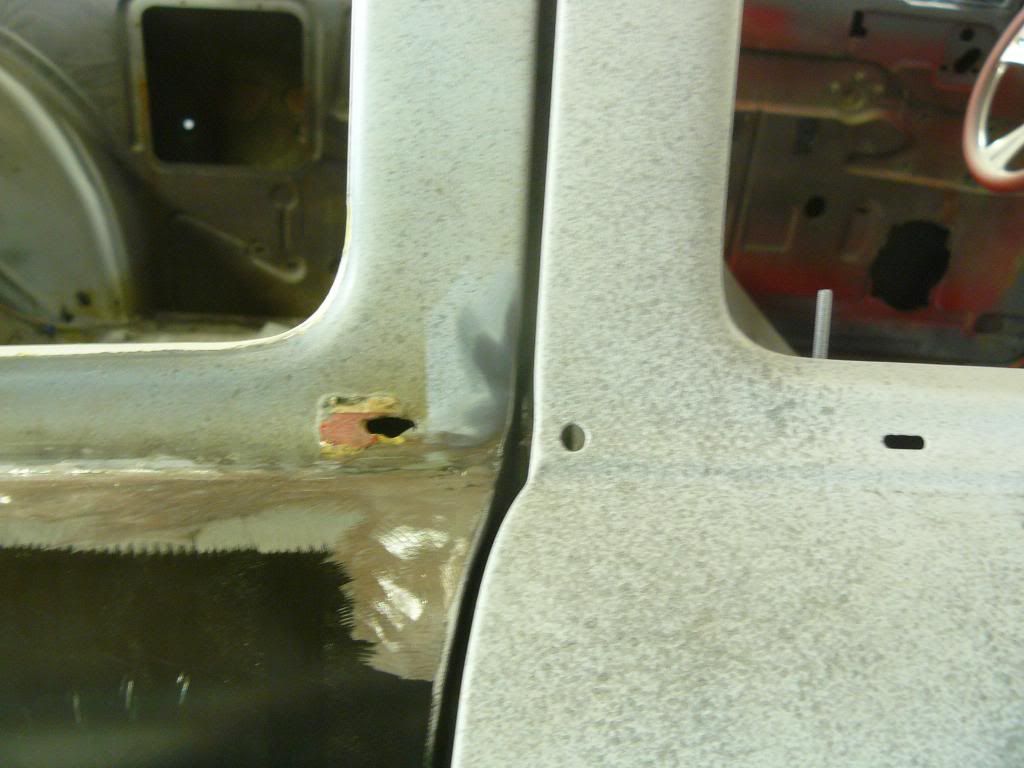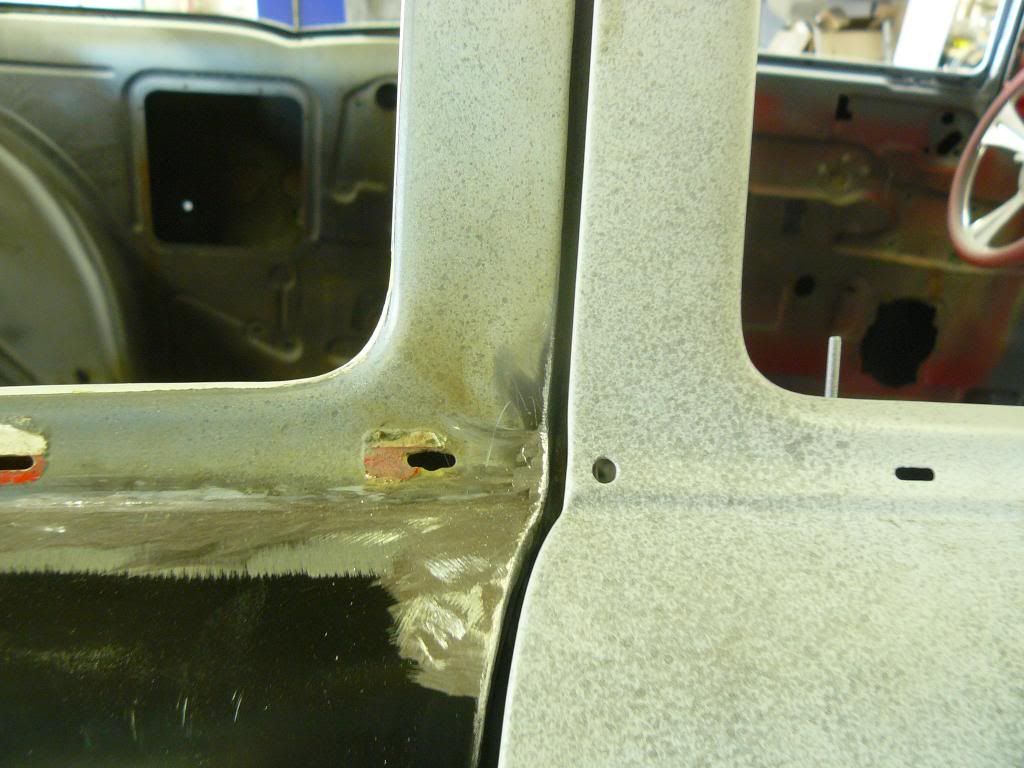 So in the end "Frankenquarter" is done..."It's alive!" I Love a great challenge but moving forward I think it's much better to at least seek out a good donor quarter for this particular car, if any still exist, rather than cutt up the quarter like I had to just to make it match and be showcar quality. Way too much slicing and dicing, but again, I love the challenge.