I started getting the wagon ready for the trip to Louisville for the 50th anniversary of the Street Rod Nats.
This odyssey started a week ago Sunday afternoon when I decided to rebuild the passenger side front brake corner. new rotor, bearings and pads. The issue arose when I pulled the tire off. Badly worn on the inside, same thing on the drivers side. Camber is WAY off and these tires were ruined in less then 3K miles...
Note the lack of tread on the inside edge... Both tires were like this.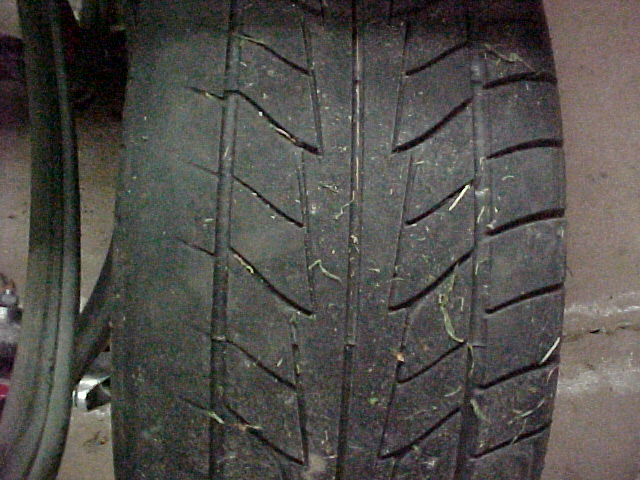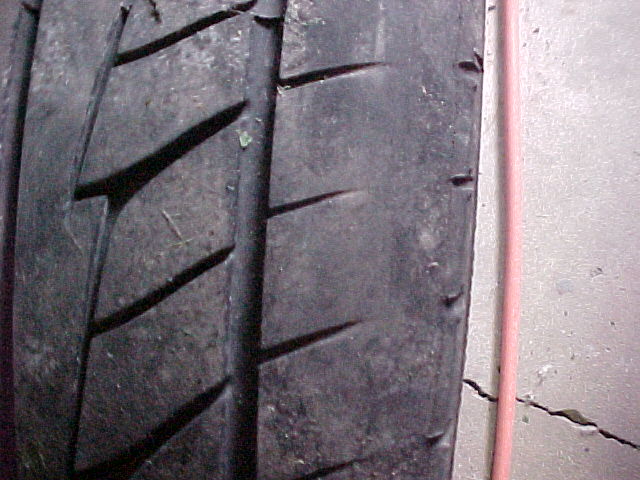 Took the car in for an alignment early Tuesday morning of last week. The tech called me into the pit after 10 or 15 minutes and said there is nothing he can do until the front suspension gets rebuilt... Everything needs to be replaced! Upper and lower control arm bushings, all four ball joints and the idler arm bushing is totally shot with no rubber at all in the joint... Incredibly, as bad as it was, it didn't drive like it was falling apart! This was totally unexpected.
I ordered all of the parts right then and there, drove the car home and started the tear down. We leave for Louisville next Wednesday morning!
I got both sides torn down to the frame in two evenings, started the clean up and rebuilding the arms Thursday and Friday evenings, and started putting it all back together Saturday morning.
Got her done Saturday evening. Took her for a short shakedown drive Sunday morning and was amazed at the difference! Even needing an alignment the drive was so much better! This will make a great highway cruiser with new idler bushings and an alignment.
Some pics of the job.
Tear down. I did this over two evenings. One side each evening.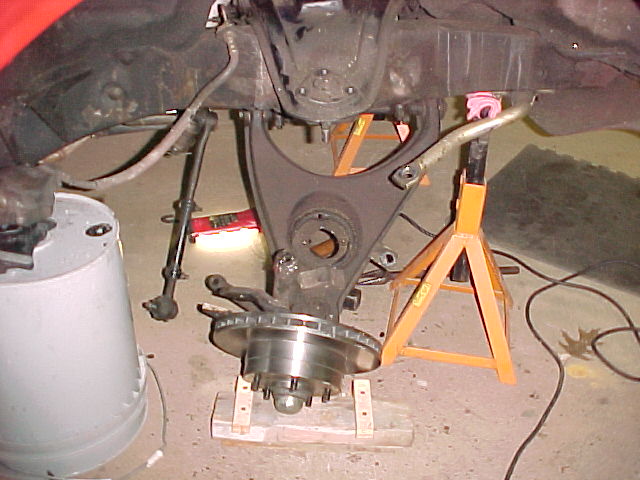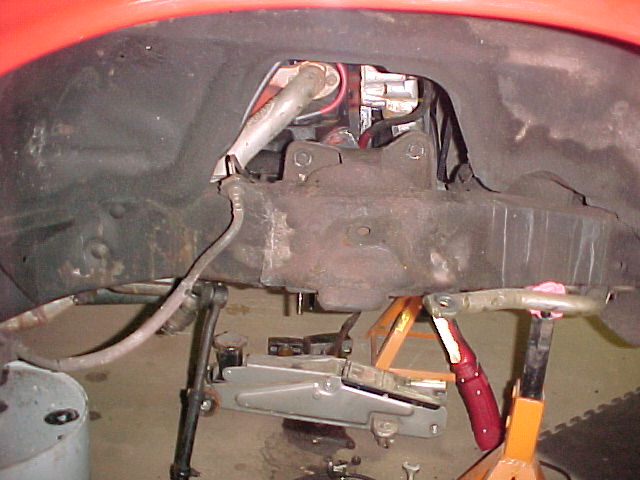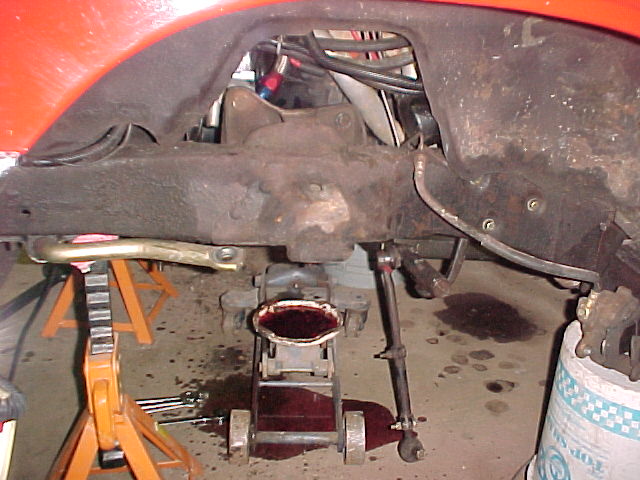 Cleaning up and rebuilding the spindles and arms. I gave everything a bath and a scrub in Greased Lightening degreaser. This stuff is impressive. Works very well!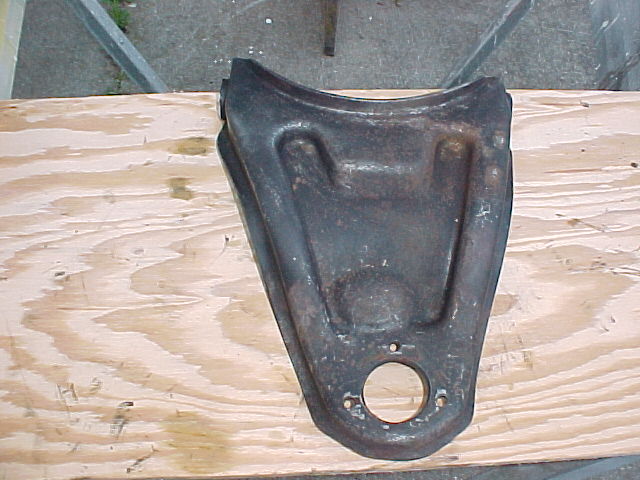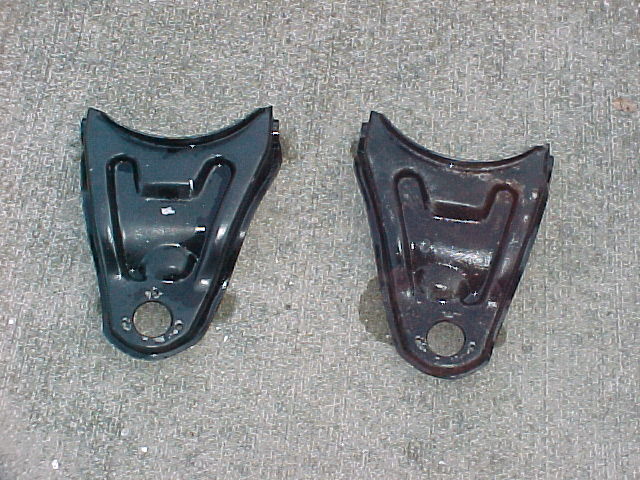 Painted gloss black and ready to go back together.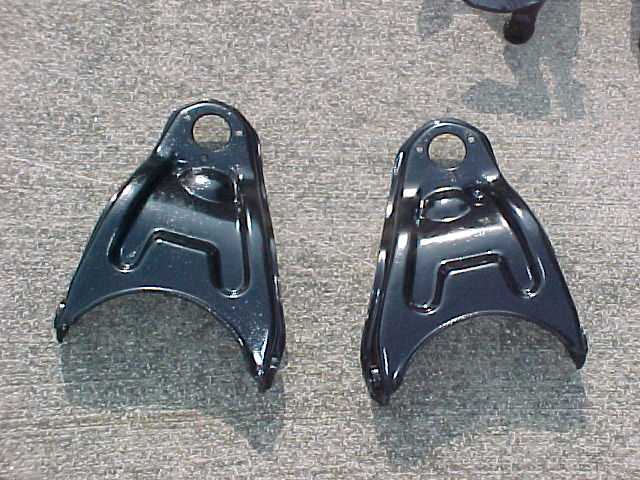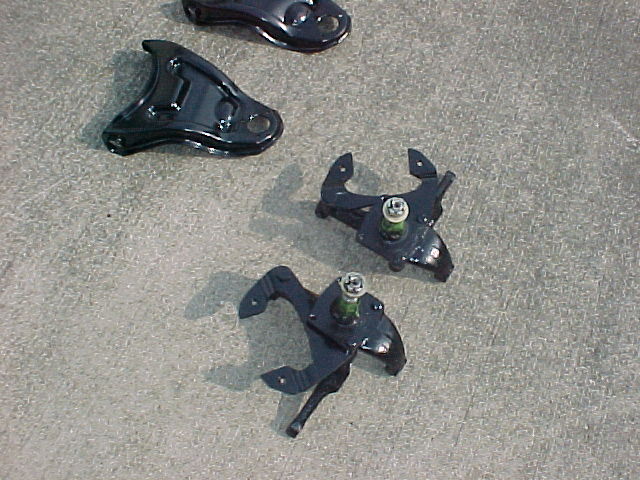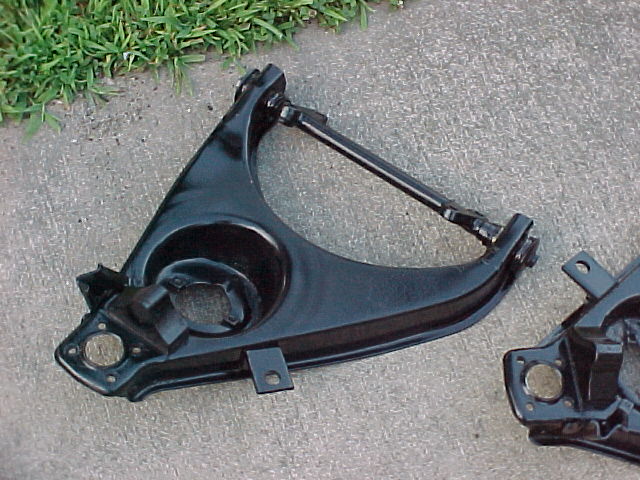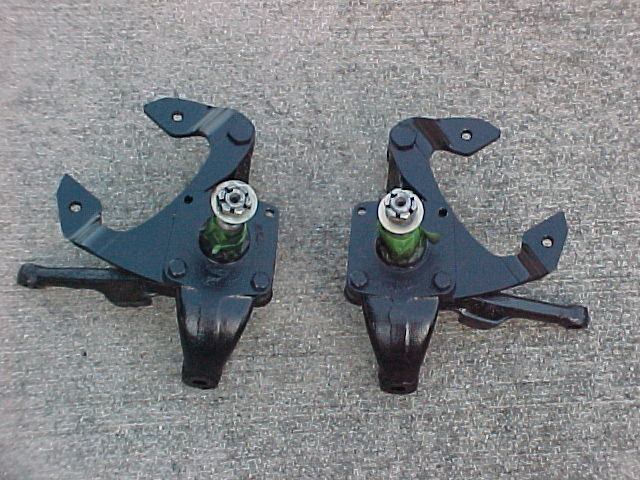 New bushings.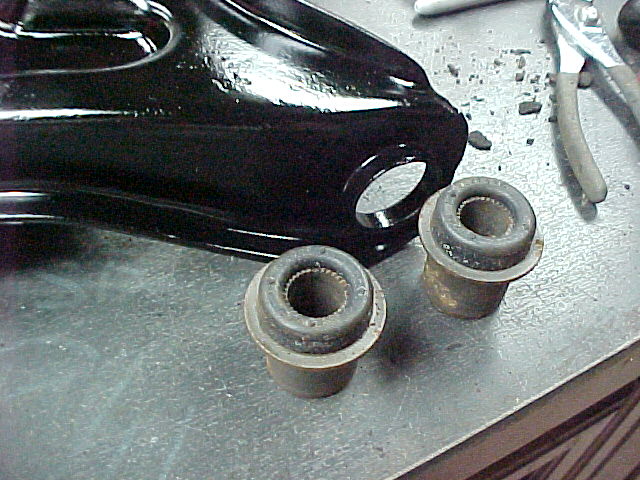 New ball joints.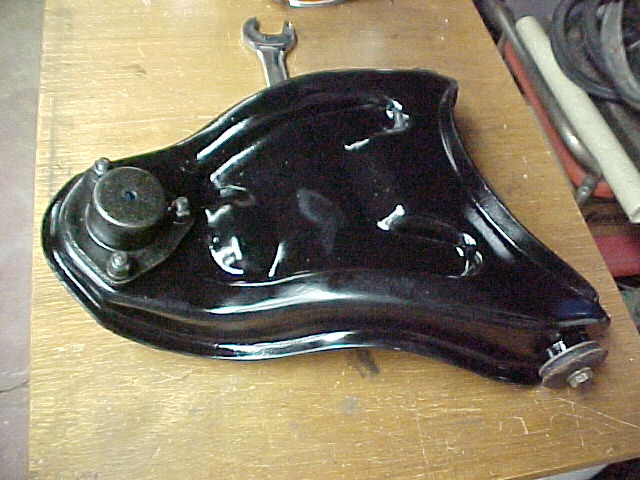 Cleaning 63 year old grundge off the spindles.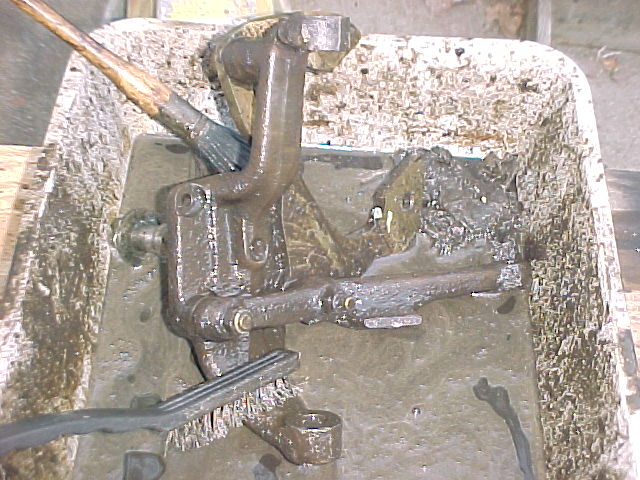 Back together.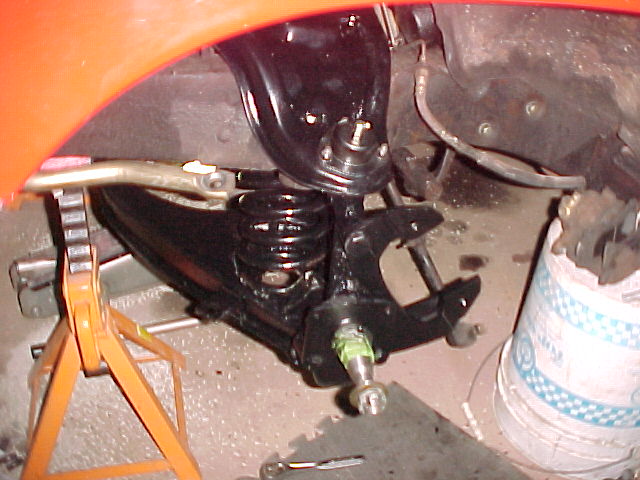 Drivers side.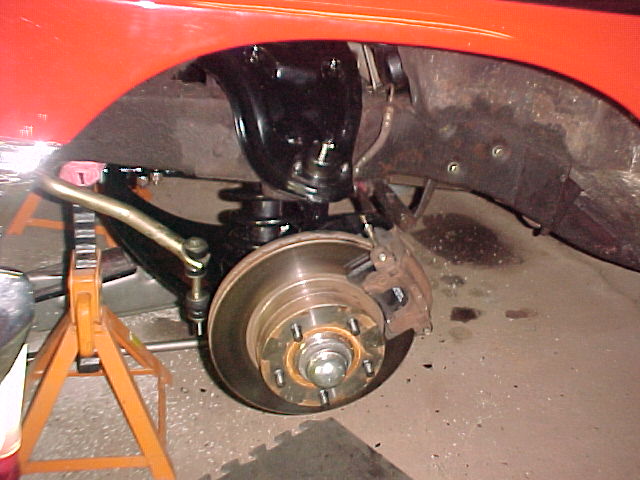 Passenger side.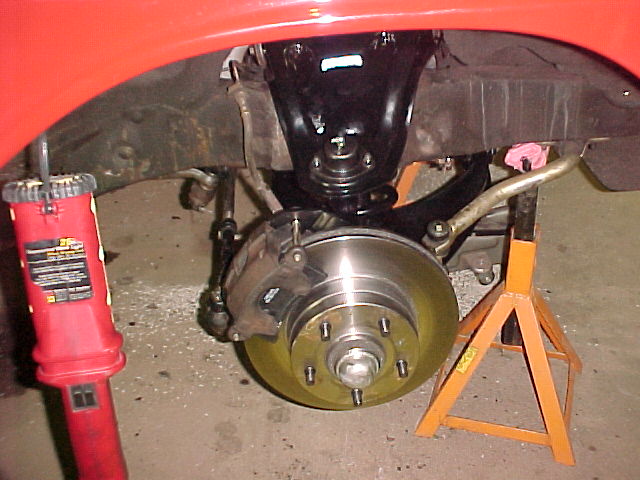 Back on the ground with new tires and ready for a test drive.
The tires that were ruined were 235/45-17's. These are 245/45-17's.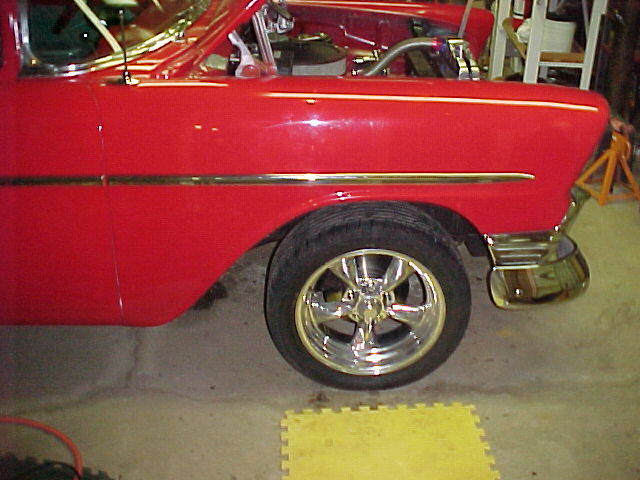 Thanks for following. This was done fairly quickly because of the timeline for the NSRA show. If I had more time I would have stripped the frame down and thrown some paint on that as well. Maybe next time!
Mark