What you've got there is either an early Hurst Speedway Super Shifter, or possible the one called a Ram Rod.
I can tell it is from the same lineage that evolved into the Super Shifter III, as I can recognize the tall shifter body mounting plate and the straight linkage rods.
The yellow coil spring seen in the first video was another tip-off, it is part of that push-down reverse lock-out you discovered. Most Hurst Competition Plus shifter body's don't have that feature, it wasn't around for long before being replaced with a separate little flat plate with a Red, rubber dipped T-handle on the end of it as a short separate stick that stuck up next to the main stick...you had to put the shifter in neutral, reach down and lift the small read T-handle about 1/4" to pen the gate, then you could shift over to reverse. When you shifted back out of reverse, you then pushed the small T-handle back down to lock the reverse gate back out of access.
Let me see if I can find some images.
The newer small handle image: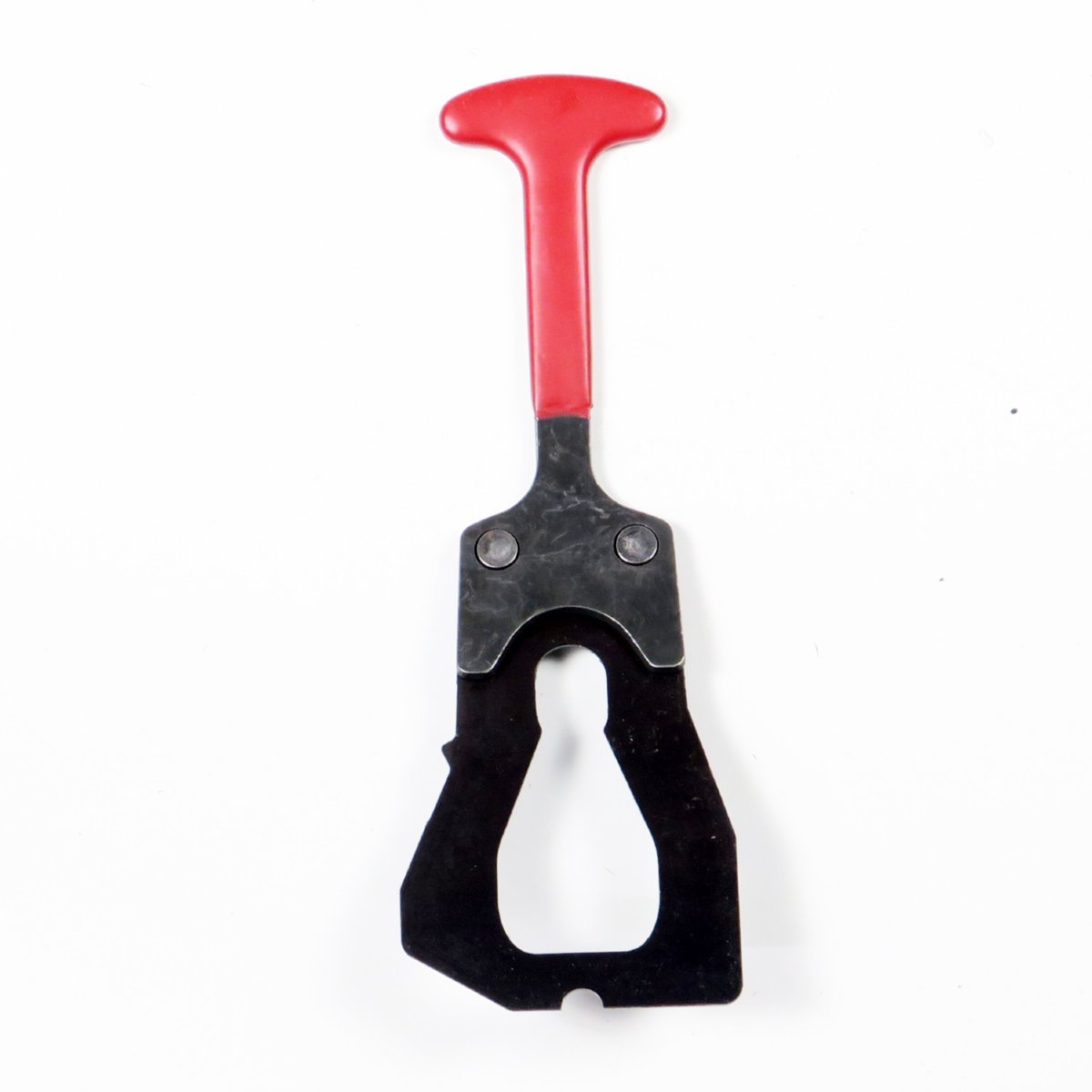 The newer style lock-out complete shifter:
They made them in the style you have, then NHRA/IHRA/AHRA drag strip rules changed to require a separate lever lockout and the newer style they still make was introduced.
A Google search for "Hurst Super Shifter lock-out" will show a couple images of shifters with that spring in them like yours.
That's a nice old shifter you've got.
You are aware it won't fit under the floor of any muscle era car without major surgery to the side of the trans tunnel and shifter hump?? You have to cut the side of the tunnel out for about 20" to open up space for that high tower and straight line shifter rods