Quote:
Originally Posted by Clay's70
Find a good used one. I picked up this one this week from a service station turned store. Paid $300 for it. It was so heavy we had to take it apart to load it in my van.
Quincy 310 60gal.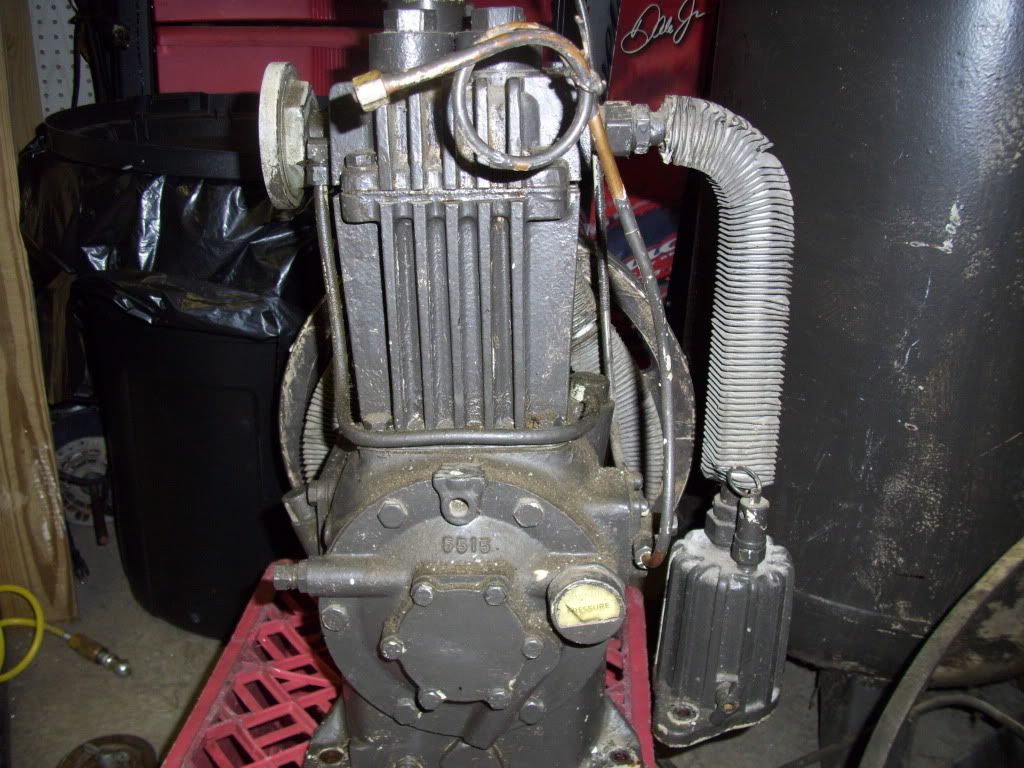 All I have to do is clean it, paint it and reassemble it. It is super quiet.
I painted the pump, motor and tank.