i realize this thread was started in 05, but i thought i would put
my info in for future readers.
project 58 chevy pickup: mustII front disc & 86 trans am rear disc brakes.
i wanted power brakes and a shaved firewall. hanging pedal with 12" vacume booster wouldn't work.
frame mounted 7" vacume booster didn't fit my needs (weak *** legs). original master
cylinder was under floor, frame mounted.
i found a hydroboost out of an 03 mustang gt, junkyard purchased for $100.
fabbed the bracket and made a plate to weld in my frame that the bracket would bolt to.
i used my stock swing arm and pedal.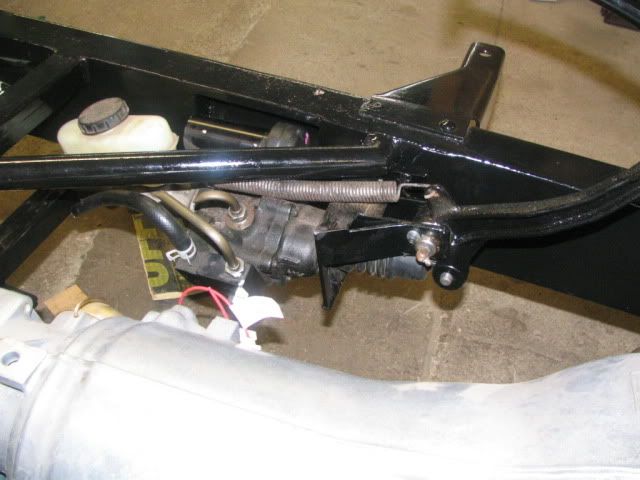 my truck has power steering anyway, picture above is before plumbing the hydro lines.
i did not move the pivot points of the original swing arm. but i was able to cut 3" out of the pedal height,
thus lowering the pedal to the floor (remember those weak *** legs). this helped considerably.
i have only driven my truck 20 miles before putting it in the shop for the winter (and to finish the bed).
but i can tell you that they work rather well.