Thanks guys for the advice. I'm still considering options. I've been reading, reading and reading all week about paint booths. This one stuck out in particular. Not so much a booth but I like the simplicity of it. Paper on the ground, plastics hung from the walls, and some rolls of screen to keep bugs out and dust from coming in. There's no mention of him using fans. I imagine having the garage door wide open and using a couple 20" box fans to blow the bad stuff out keep fumes in side the garage very minimal. I wouldn't think there would be enough of a concentration of fumes to worry about in such a setup. Also, I'm sure the screen catches some of the particulates as well.
Thoughts?
Garage floor covered with masking paper.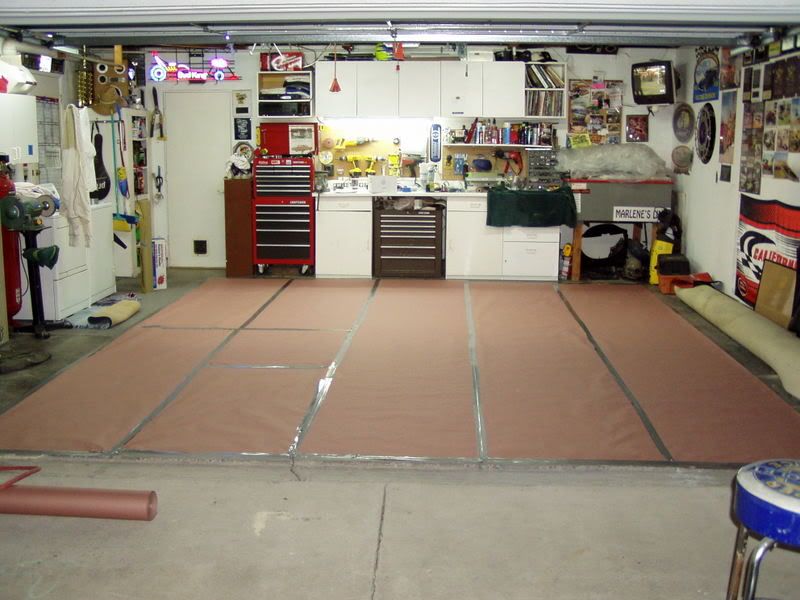 Plastic hung on all three walls. Work bench exposed and masked with paper. I'm thinking I would seal my entry door into my house off with masking tape for insurance.
Screen material hung out side of garage door to keep bug and dust out. Might also be good to catch particles.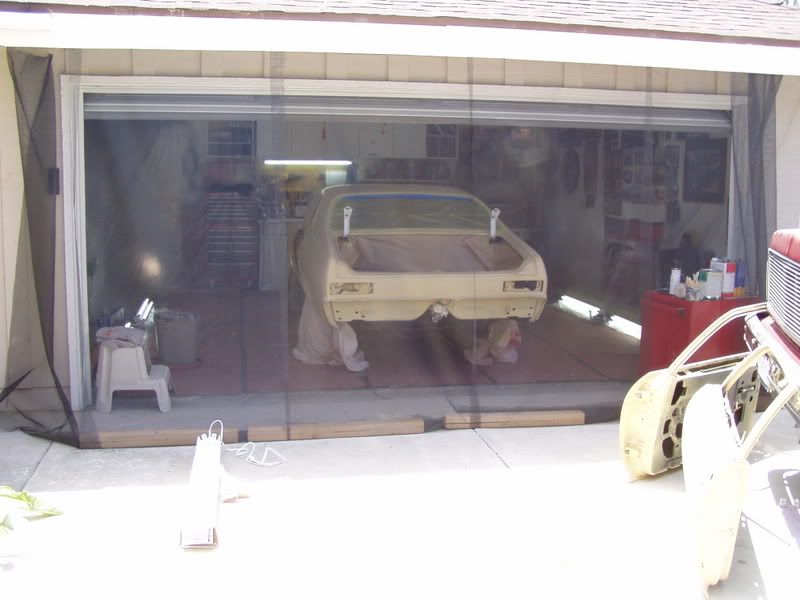 Better shot of plastic on walls.