This is a little hint into the world of chopping a convertible top. Moving these points moves the top irons feet away, up or down or forward or back. These are just a few of the many adjustments in the system. And that 50 Ford top is pretty much exactly like this, at least that is what I was told, that these tops are all pretty similar from the late forties up across all makes and models.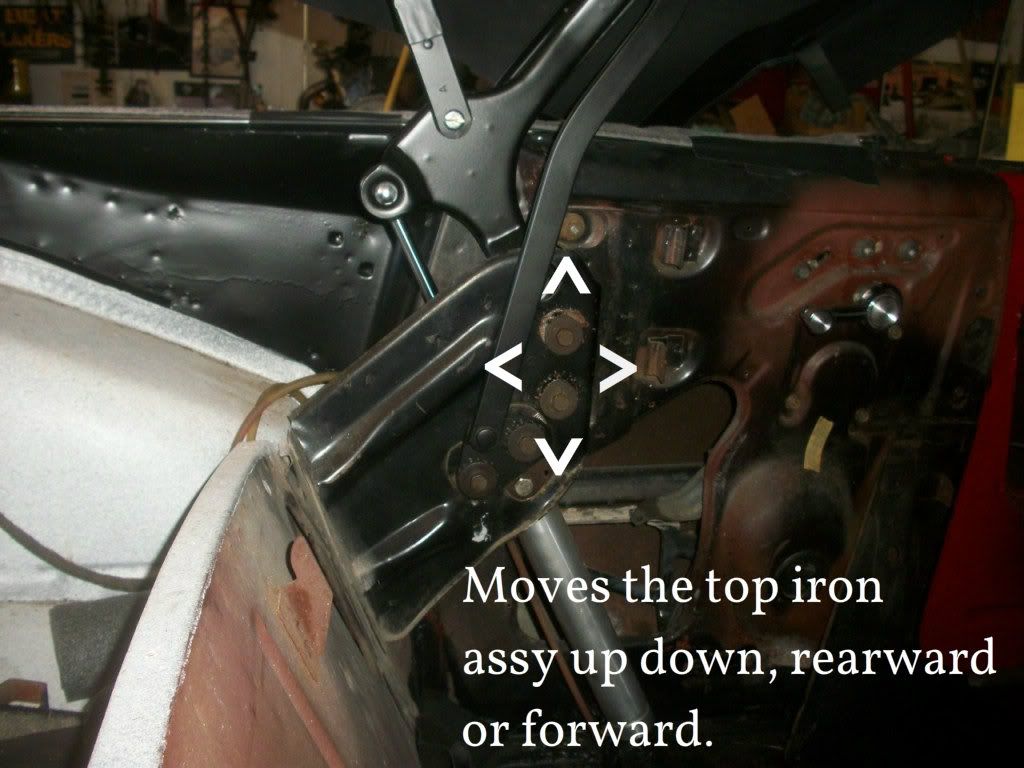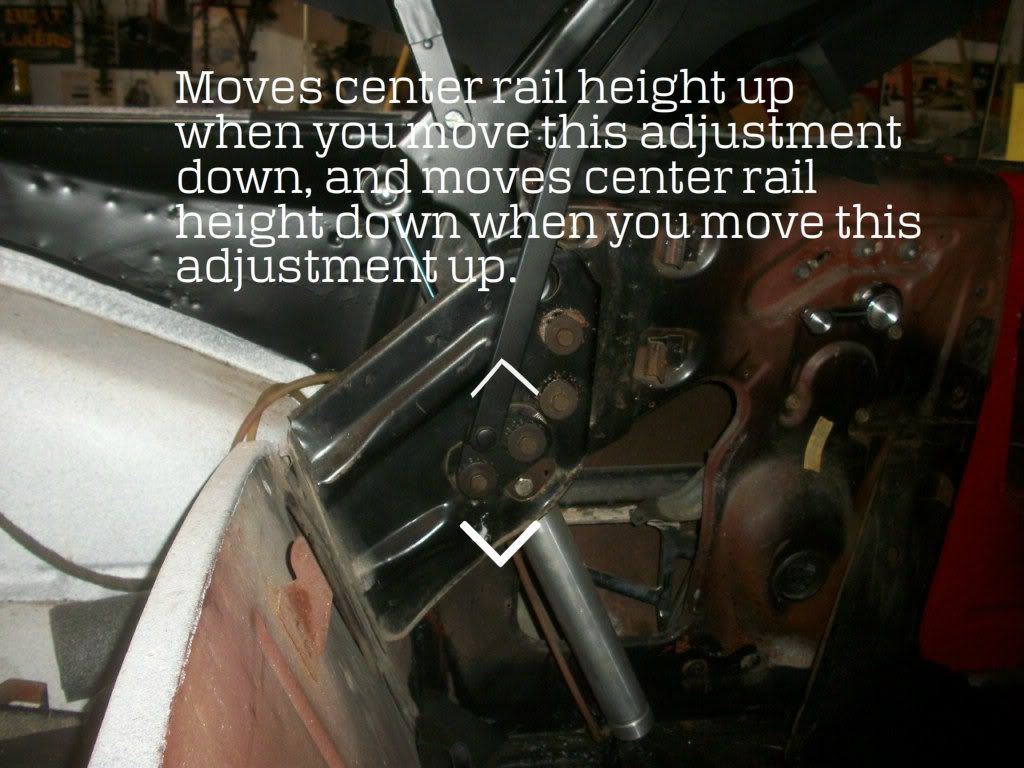 These photos represent just few of the adjustments on these tops that make it fit the windows and of all things the cloth top. Why would you need to make it fit the cloth top when the cloth top can be cut anyway you want you ask? Well the top needs to fold a certain way with the irons, it is all a matched pair like I never would have thought before doing this project. I thought it was complicated, but not as much as before I delve into that baby. Without the help of Dan on the upholstery forum here on Hotrodders and others I would have gave up after ruining the new top and went to a pro.
So my regular old hot rod skills would tell me that if you shortened all the braces equally to lower the top it would all work fine, NOPE after you think about it a bit more, they are all going at different angles which means the amount cut could change the radians! So to calculate how much to cut each one in relation to the angle would be needed. This is all past my "yo yo" (what a machinist friend of mine calls a tape measure) limited skills.
Like I said, I am damn curious as to how the hell you could pull this off. Obviously it's possible, so how do they do it?
Brian