Quote:
Originally Posted by carlitos
i need some chassis info. like the measurement and the design... and the body if some one can help me ill be so grate full... a 1932 roadster is one of my dreams...
WELCOME to Hotrodders.com
Here is a photo of a set of original 1932 Ford frame rails ... going into a frame jig ... to become a 32 Ford Hot Rod chassis. As you can see from the photo ( and the chassis specifications already posted ) the 32 frame has a lot of curves and varying widths to them. It would take a very talented person to fabricate a correct set ... A reproduction set of rails are only about $700 ... and have all the correct curves, stampings and bends.
https://www.hotrodders.com/forum/jour...ge=1&reverse=1
Click on the above link for some chassis construction photos ... of my 32 Ford project.
Here is a photo of my 32 Ford roadster ... that I have owned for almost 30 years ...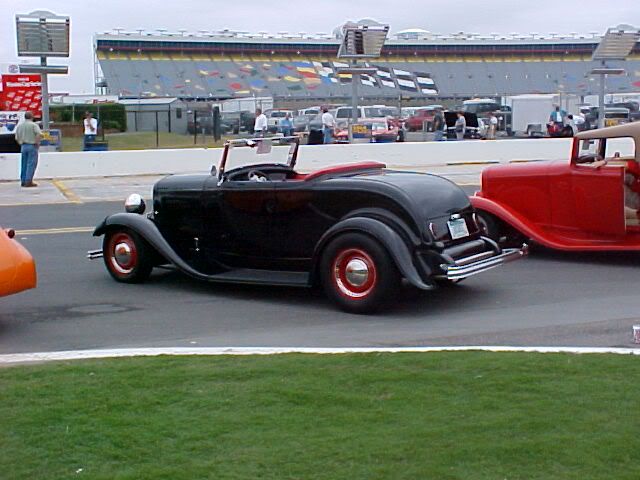 Again WELCOME ...
Deuce ... Moderator