Somewhere along the way years ago I read something somewhere or saw something, don't remember when but it hit me as making a lot of sense. I think it was "lean" training on trimming the fat on steps and equipment wasting your time on the job. That being, you have ONLY the tools you need on the job at hand, if you are working on late model cars as I was, there was no reason what so ever for a single SAE tool in the box, why? Well, I do did keep a deep 1/4" drive 5/16" and 1/4" socket for some odd Ford bolts that they kept for years for some unknown reason. But that was it, the ONLY SAE tools in my box.
I kept whittling it down to just the tools I used on a regular basis within reason. A few I rarely used but just kept it realistic. I found that we have a tremendous amount of clutter in our boxes, too many of the same tool, broken tools never to be used again, tools we don't use anymore like clip tools, I had MANY clip tools that had been replaced by better ones, I was never using them, but there they were taking up room.
I was using this very small box a MAC 1200 (or 1100, I forget) but it's a very small box compared to the other guys in the shop.
I didn't have a smaller box to put tools in I was using for the particular job because I simply rolled THIS box to any car I was working on. That is one of the funny things I have seen with the guys at work who ALL bought those smaller boxes they roll around, they have all they need in them and hardly go to their big boxes anymore! LOLOL
I had that side box bolted to it to hold my sanders, and a small cabinet on the wall to hold my welding helmet, a large grinder with my shinking disc (VERY seldom used) and a spring compressor for struts. That's it, every tool I needed to do my job every day, from chopping a top to replacing the rear floor and quarters on a one year old Lexus, I did everything everyday the other guys in the shop were doing, out of this little box. And I have MANY tools like a spot weld driller and hole punches and stuff that they don't have in their giant boxes full of junk!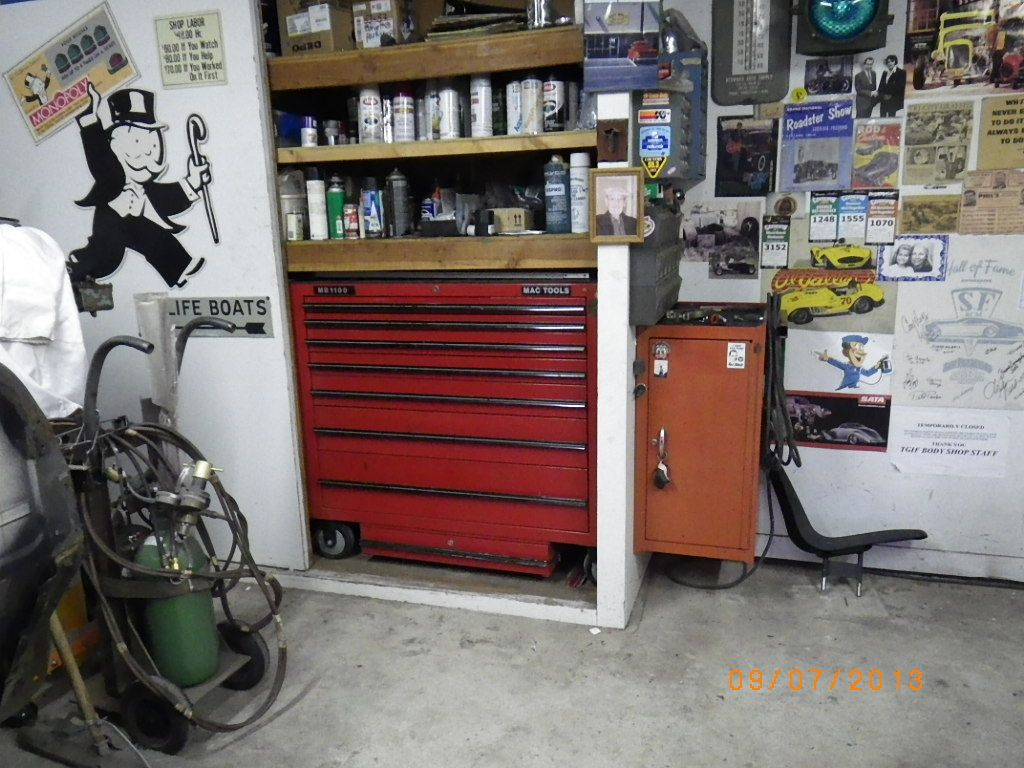 This is what the drawers look like.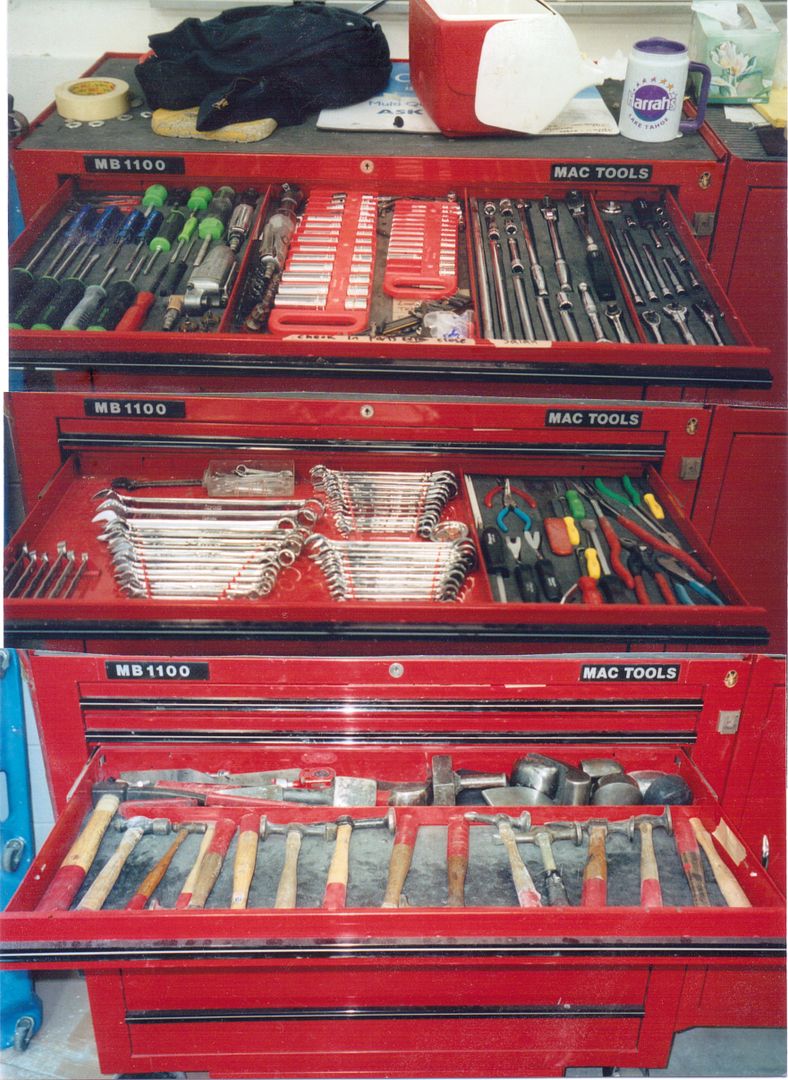 I have watched guys in the shop go to their box to get a tool you have asked to borrow and they will open every drawer looking for it! I have one guy with an $8500 SnapOn box AND an $800 roll around cart that STILL does this.
We all do things different, I understand that, but most of us DON'T need a big box. Some do, yeah, I get that. But I have to say, VERY seldom does someone do so many different jobs that they need something so big.
Brian