The background:
After a number of yrs as a swap meet vendor buying at auctions SBC good used or over stock parts and looking at the possibility of venturing out to a circuit as a fleamarket vendor,I decided to try out a circuit in Ohio for about 4 yrs. That involved a number of different vehicles and sometimes rental trailers.Certainly also involved motels and the costs of them.I did learn what the pro fleamarket vendors do in their set-ups to make the set-ups easier and how they live on the road.So I decided to shut down the business to acquire the vehicles,trailers,and equipment.

That is a motor home and trailer as home base centrally located where it is parked in a market with two dates or more a wk.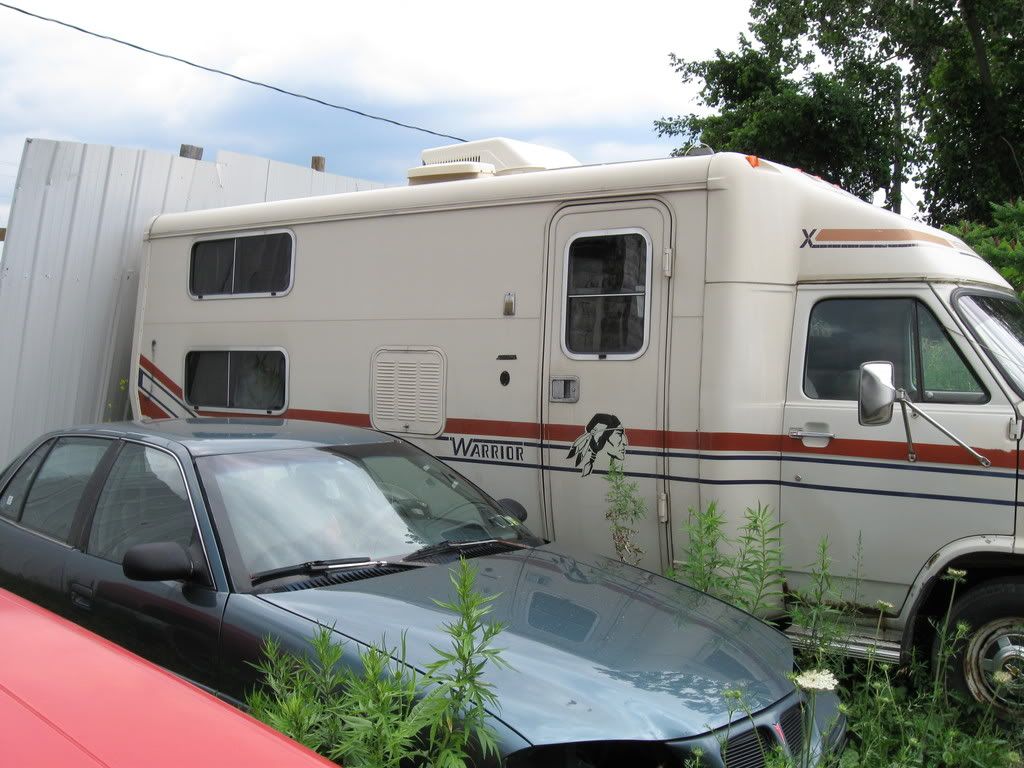 It's a 20 Winnie and that is what I wanted to help save on lot rentals


This is a duel axle 12' 7,000lb capacity trailer that needs some work,but that's ok because I want to fab boxes to hold the display fixtures and 10 x 20 tent parts.It goes behind the motor home and is one rig of the two of them.




The second rig is this custom Astro and a gull wing trailer to travel to single date markets selling mostly snack foods. I'm going to start with a picture of the trailer first because the story behind the Astro van involves three different vans to bring it to the current status.




In the next post I'll start the posts on the project 1989 383 custom Astro van.